27 Tech Executives Changing The Future Of Chicago
Editor's note: Are you looking for inspiration? Inc. called Dare Mighty Things "one of the world's most inspiring tech conferences". Join us on Oct 28th in Chicago to hear 11+ inspiring stories from Astronauts, people building FLYING cars, the co-founder of Siri and more.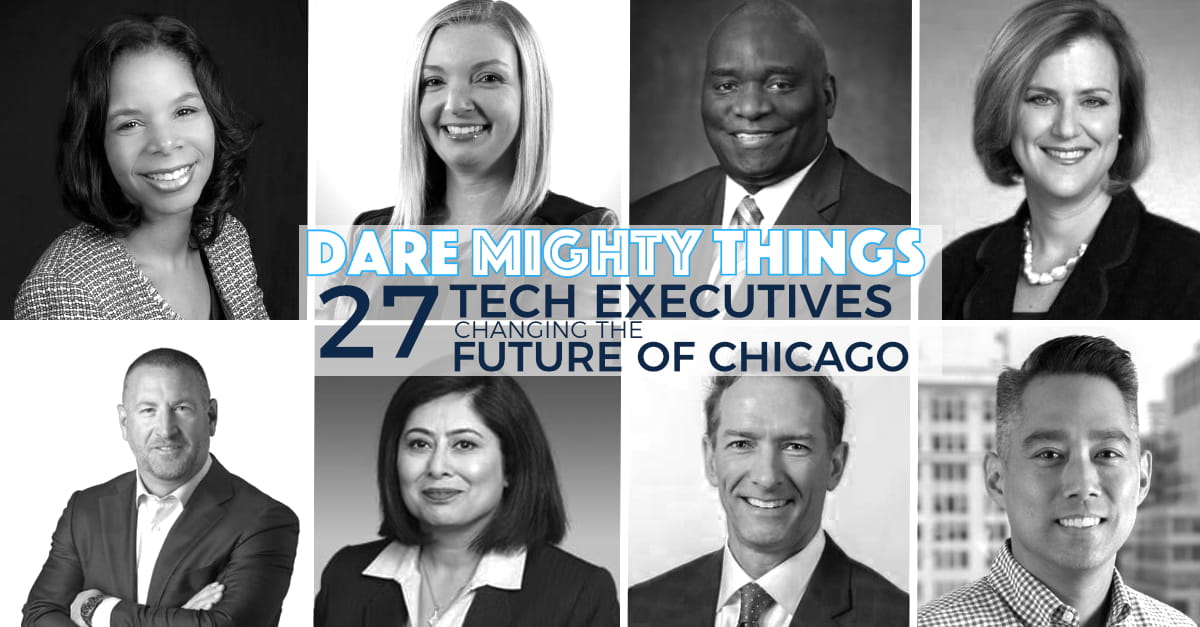 What does it take to be a tech leader of a company with thousands of employees?
Today, we'll be highlighting a few folks who are doing that.
Learn about 27 tech executives that are helping to change the future of Chicago!
Danielle Brown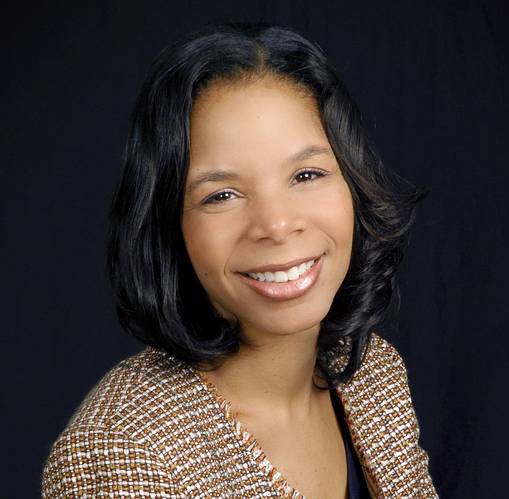 Danielle Brown is VP and CIO Officer at Brunswick. She's leading the IT organization to leverage technology and analytics to enable the objectives of Brunswick's business units, enhance service and product quality, and business and customer insights.
Prior to Brunswick, she led global IT transformation at DuPont, in preparation for the merger of DuPont and Dow Chemical.
She earned a bachelor of arts in computer science from Indiana University of Pennsylvania as well a master of science in information systems.
Danielle also has an MBA from Pennsylvania State University and Drexel University.
She is certified Lean Six Sigma Black Belt.
Follow Danielle on Linkedin
Follow Brunswick on Linkedin
---
Mike Carlin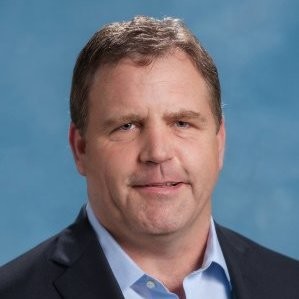 Mike Carlin is Global Chief Information Officer and Vice President of Business Technology Solutions (BTS) at AbbVie.
With more than 25 years of leadership experience, Mike is passionate about thinking creatively to affect change in the areas of organizational agility, innovation, talent development and strategic digital technologies.
His current focus is on digital transformation and modernization of technologies and talent development supporting AbbVie's business, including R&D, manufacturing operations, commercial, infrastructure operations, architecture, information security/risk management and compliance.
Mike gradulated from Notre Dame with a bachelor in business administration. He also has an MBA from Kellogg at Northwestern
Follow Mike on Linkedin
Follow Abbvie on Linkedin
---
Erica Geil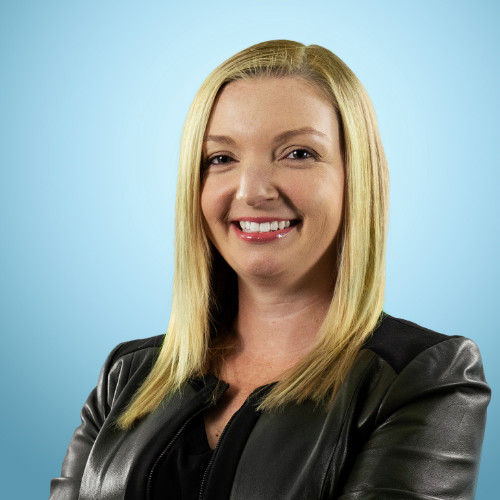 Erica Geil joined Groupon in 2010 as the only technical project manager, working her way up through multiple leadership positions including Director and Senior Director of Global Engineering Operations.
Today, Erica is the VP of global engineering operations at Groupon, where she oversees operations for five global teams comprising 350+ employees worldwide.
Prior to Groupon, Erica was a partner at Eight Bit Studios and focused on startup technology projects including custom websites and mobile apps. She also spent time working for agencies doing brand and technology projects for clients including Motorola, Sears, and Oprah.
Erica was also a founding member and Co-Chair of the Women at Groupon Employee Resource Group, which focuses on engaging, developing and attracting top female talent through various programs and initiatives.
Follow Erica on Linkedin
Follow Groupon on Linkedin
---
Adam Stanley
Adam Stanley is the Global CIO Cushman & Wakefield. With 20+ years of industry experience, he provides strategic and operational direction for the company's client facing and colleague technology systems and infrastructure across all global business lines.
Under Adam's leadership, Cushman & Wakefield was named to the CIO100 for 2016 and 2015 by CIO Magazine. Adam has also been honored as one of Chicago's Tech 50, Infoworld Premier 100 Leader, Huffington Post's Most Social CIOs, and the InfoWorld CTO 25.
Prior to joining the firm, Adam served as Technology and Security Services Director for Aviva PLC. Adam's numerous global and U.S. leadership roles have also included serving as the Global CTO of Aon.
He is deeply involved in the civic and charitable community and in addition to Board roles provides pro-bono technology, operations and organizational strategy advisory services to non-profit organizations.
Follow Adam on Linkedin
Follow Cushman & Wakefield on Linkedin
---
Deepa Soni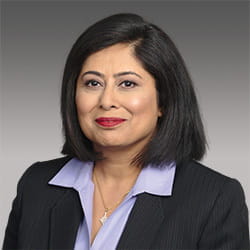 Deepa Soni is the US CIO at BMO Financial Group. She is responsible for the overall leadership, oversight and performance of Technology in the US.
Prior to BMO, Deepa was the SVP & Head of Application Development at M&T. Prior to that, she served as Director of Enterprise Architecture Group at KeyCorp.
Deepa has 20+ years of technology leadership experience in across multiple domains at Fortune 500 companies.
She holds a BS degree from Thapar Institute of Engineering and Technology, India and a M.S from University of Science and Technology, at Missouri-Rolla. Deepa holds a Patent for systems driven process innovation.
Follow Deepa on Linkedin
Follow BMO Bank on Linkedin
---
Charles Brooks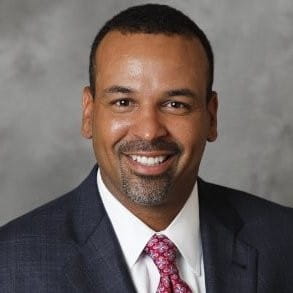 Charles is the CIO and SVP, Operations at Kemper.
He previously served as the Global Operations Officer for ACE Group in Philadelphia. Prior to that, he led Member and Plan Sponsor Services for Aetna.
In earlier leadership roles, he was SVP of Operations and CIO for Travelers Personal Insurance, Partner at Accenture and Captain in the United States Army.
He is a graduate from North Carolina Agricultural and Technical State University where he earned his Bachelor of Science degree in Electrical Engineering.
He earned his MBA degree from Columbia University.
Follow Charles on Linkedin
Follow Kemper on Linkedin
---
Cynthia Clarke
Cynthia Clarke is the chief technology officer of Donnelley Financial Solutions Inc (DFIN). Prior to DFIN, she was the chief information officer at Mesirow Financial.
Before that, she served at Northern Trust overseeing Investment Technology, and leading programs to assess and exit impaired securities during the financial crisis.
Prior to that, Cynthia led the global integration of SBC Brinson and UBS Asset Management.
Cynthia received a Bachelor of Science in Engineering from the University of Illinois.
Follow Cynthia on Linkedin
Follow Donnelley Financial Solutions on Linkedin
---
Deepak Kaul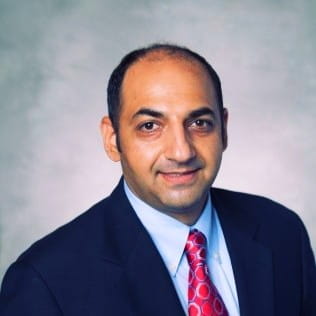 Deepak Kaul is VP and CIO for Zebra Technologies. He is responsible for the full strategic IT applications portfolio, global communications, computing and security infrastructure.
He started his career at Oracle Corporation, where he rose through the ranks to be a consulting practice director. He later served in leadership positions with increasing responsibilities at Life Fitness and United Components.
Deepak earned his bachelor of arts in physics from Vassar College and a bachelor's degree in engineering from Dartmouth College.
He also holds a master's degree in business administration, general management, from Booth School of Business at the University of Chicago.
Follow Deepak on Linkedin
Follow Zebra Technologies on Linkedin
---
Linda Jojo
Linda Jojo is EVP, Technology and Chief Digital Officer of United Airlines. She's responsible for information technology, data analytics, digital products, e-commerce, cyber security and the airline's digital strategy.
Prior to United, Linda held the position of executive vice president and chief information officer for Rogers Communications. She also served as the CIO for Energy Future Holdings Corporation and Flowserve Corporation. Earlier in her career, she worked for GE in various technology leadership roles.
Linda is Vice Chair of the Board of Trustees of the Adler Planetarium in Chicago and a member of the Board of Trustees at Rensselaer Polytechnic Institute.
She earned a bachelor's degree in computer science and a master's degree in industrial engineering from Rensselaer Polytechnic Institute.
Follow Linda on Linkedin
Follow United Airlines on Linkedin
---
Samir Daiya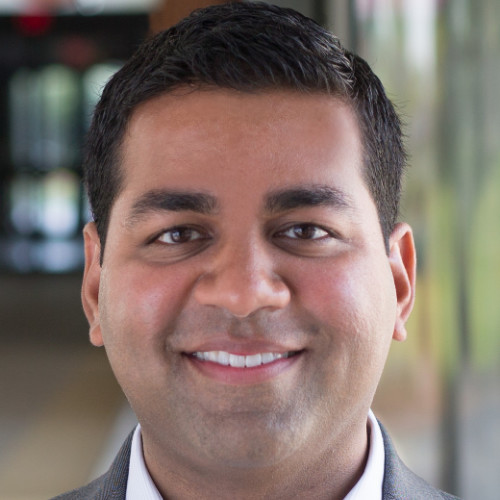 Samir Daiya is vice president and chief information officer at Motorola Solutions.
Most recently, Samir led the North America marketing team, where he drove digital transformation for numerous customer-facing activities, in addition to introducing new marketing tools and elevating their analytics.
He also is responsible for implementing new measurement-driven decision making and digital-forward approaches to driving growth, acceleration and enablement within the Motorola Solutions marketing organization.
In his nearly 20 years with the company, Samir also has held leadership roles in strategy, sales and product management.
Follow Samir on Linkedin
Follow Motorola Solutions on Linkedin
---
Fred Lee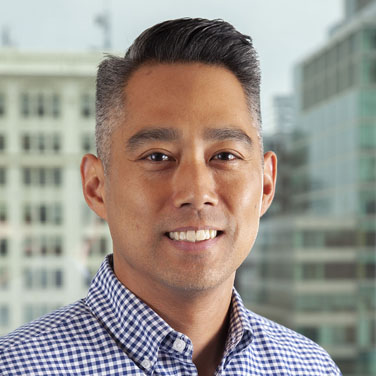 Fred Lee serves as CTO for Cars.com. He manages the technical and data engineering teams and is responsible for the product, data and operational platforms.
Prior to Cars.com, Lee was the vice president of digital architecture at Grainger and chief technology officer at Gamut, a fully-owned subsidiary of Grainger.
Prior to that, he was CTO at Belly and CIO/CTO at Enova.
Fred received a bachelor's degree in industrial engineering from Purdue University and a Juris Doctor from Loyola University Chicago School of Law.
Follow Fred on Linkedin
Follow Cars.com on Linkedin
---
Robin Hamerlinck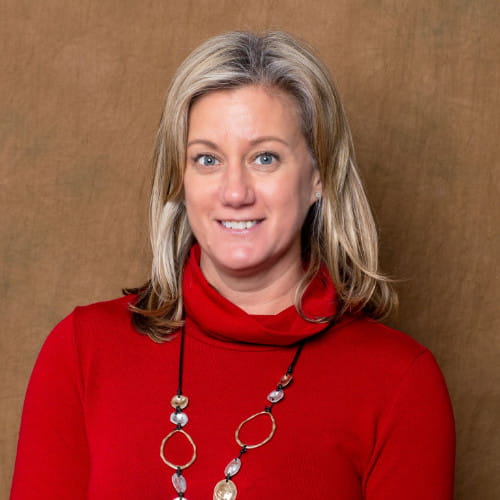 Since 2007, Robin Hamerlinck has been VP of Global Information Systems and CIO at Shure Incorporated.

She is responsible for all of the company's information systems, business system configuration management, IT strategic planning, infrastructure development, IT applications support, and business system operations.

Robin has been involved in the development and expansion of global SAP-based systems, strategic planning, talent and leadership development, and building successful IT organizations for large and mid-sized companies.

Prior to Shure, she was CTO at Merisant Worldwide, Inc.

Robin has a Bachelor of Science degree from Western Illinois University.

Follow Robin on Linkedin

Follow Shure Inc. on Linkedin
---
Karriem Shakoor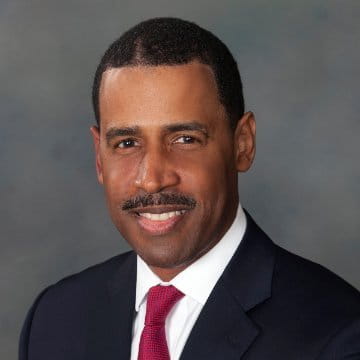 Karriem Shakoor is the Senior Vice President and Chief Information Officer of Underwriters Laboratories Inc. (UL).
Prior to UL, Karriem served as the Vice President of Information Technology at Ameriprise.
Before Ameriprise, he served as CIO of Blue Cross Blue Shield of Michigan. Prior to that role, he served in multiple technology leadership roles at the company, including Sr. Director and Director.
Karriem earned both a Computer Science degree and an MBA from Walsh College.
Follow Karriem on Linkedin
Follow UL on Linkedin
---
Suren Gupta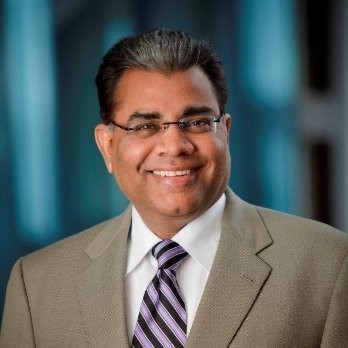 Suren Gupta is executive vice president, Allstate Technology & Strategic Ventures for Allstate Insurance Company. He is responsible for the company's IT strategy, operations and processes. He also oversees Allstate's strategic ventures.
Previously, he was EVP and group CIO at Wells Fargo. Prior to that, he's held executive leadership roles at Airclic Inc, GMAC Residential and INTELSAT.
He is a graduate of the Advanced Management Program at Harvard Business School. He also received an MBA from George Mason University and a master's degree in computer engineering from West Virginia University.
Follow Suren on Linkedin
Follow Allstate on Linkedin
---
Diane Randolph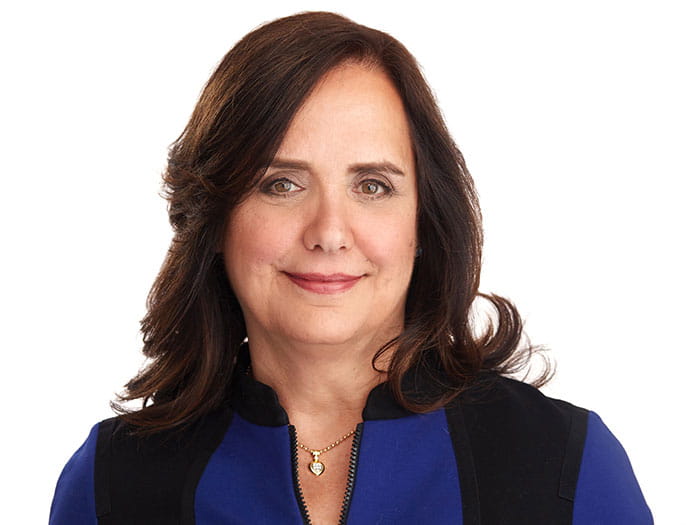 Diane Randolph is the CIO of Ulta Beauty, a position she has held since 2014.
Prior to her role at Ulta Beauty, she served in multiple leadership roles at Reitmans (Canada), including VP and CIO, as well as Director.
Prior to Reitmans, Diane served as an independent consultant for a number of retailers, providing strategic and tactical counsel on initiatives ranging from new concept start-up to warehouse implementation.
Previously, she spent 25 years in roles of increasing responsibility at NSB/STS Systems (now Epicor), including Vice President of Software Development.
Follow Diane on Linkedin
Follow Ulta Beauty on Linkedin
---
Francesco Tinto
Francesco serves as Global CIO at The Kraft Heinz Company since 2015.
Part of his current focus includes technologies like AI, Robotics and analytics to help transform the company's systems and manufacturing operations.
To foster further adoption of these 3 technologies, he created an innovation hub that gives everyone across the organization the chance to explore & experiment.
With a 20+ year career in IT leadership, his prior roles include VP and Chief Information Officer, Director at Kraft Foods.
Prior to those roles, he was IT manager at Procter & Gamble.
Follow Francesco on Linkedin
Follow Kraft Heinz on Linkedin
---
Lisa Olmstead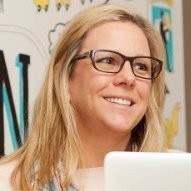 Lisa is SVP International CIO at TransUnion.
Her current responsibilities include the company's technology strategy, applications, operations, infrastructure and delivery of solutions in Canada, Latin America, Brazil, Asia Pacific, India and South Africa
Prior to her role as international CIO, Lisa has served in multiple SVP roles since starting at TransUnion in 2010.
Previously to TransUnion, Lisa has also held multiple leadership roles at ComEd, Exelon, and McDonald's corporation.
Lisa has a Bachelor of Science in Computer Science from Clarke University.
Follow Lisa on Linkedin
Follow TransUnion on Linkedin
---
Paul Martin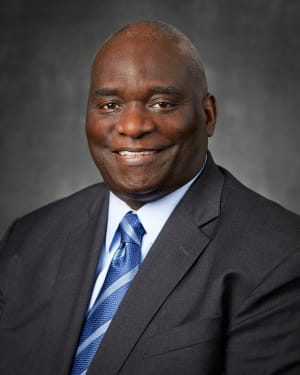 Paul Martin is SVP and CIO at Baxter International Inc. since 2011. Prior to Baxter, he served in multiple senior executive leadership roles at REXAM PLC, including VP and CIO.
Martin also serves on the Board of Directors at Unisys Corporation and was also appointed to the board of directors at Baxter Credit Union. He also serves on the board of trustees at the Ravinia Festival and Rush University Medical Center.
He currently serves as executive sponsor of Baxter's African American Leadership Council business resource group for employees, which provides a forum to enhance engagement, build on recruitment and retention efforts, and increase the impact of business, charitable, and volunteer initiatives in the African-American community.
Martin received his bachelor's degree in management information systems from Western Kentucky University.
Follow Paul on Linkedin
Follow Baxter International Inc. on Linkedin
---
Daniel Henry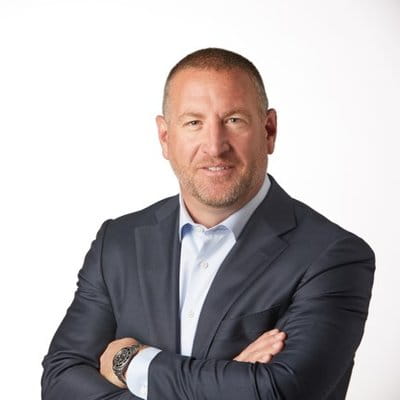 Daniel Henry is EVP and Global CIO for McDonald's Corporation. He is responsible for the global technology portfolio at McDonald's. Henry also has oversight over the Global Technology Project Management Office and Information Security.
Prior to McDonald's, he spent 15+ years at American Airlines in numerous leadership roles including VP of Customer Technology and Enterprise Architecture as well as Managing Director of eCommerce.
Daniel earned a bachelor's degree from Cameron University, where he played football.
Follow Daniel on Linkedin
Follow McDonald's on Linkedin
---
Ann Madea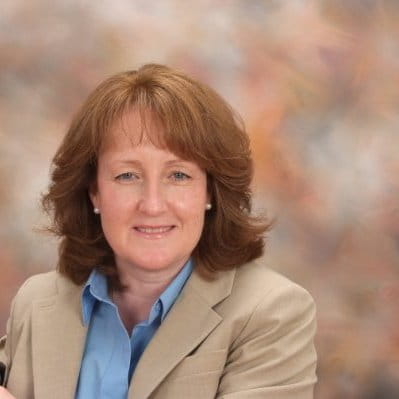 Ann Madea serves as Chief Information Officer for HSBC US, the U.S. operations of one of the world's largest banks.
Ann has led a major transformation effort to modernize HSBC's approach to IT, bringing concepts like Agile and DevOps into the bank.
With more than two decades of executive experience, Ann brings a wide range of success leading teams and implementing large to extra-large, complex technology solutions.
Ann is also passionate about mentorship, helping women both inside and outside of HSBC.
She holds a Bachelor of Science degree, Operations Research, MIS, Statistics from the University of Illinois in Chicago.
Follow Ann on Linkedin
Follow HBSC on Linkedin
---
Glenn Schneider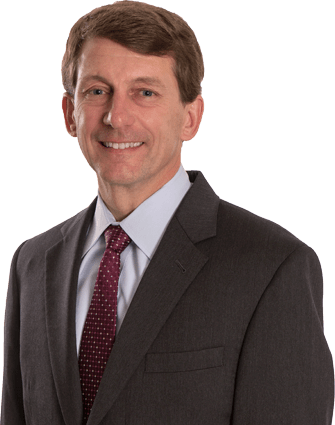 Glenn Schneider is the Executive Vice President, Chief Information Officer at Discover since 2008.
With over 25 years at the company, his prior roles included responsiblity for Application Development and Marketing Applications.
Prior to Discover, he worked for Kemper Financial Services as a Programmer.
He holds a bachelor's degree in economics and computer science from Northern Illinois University.
Follow Discover on Linkedin
---
Joher Akolawala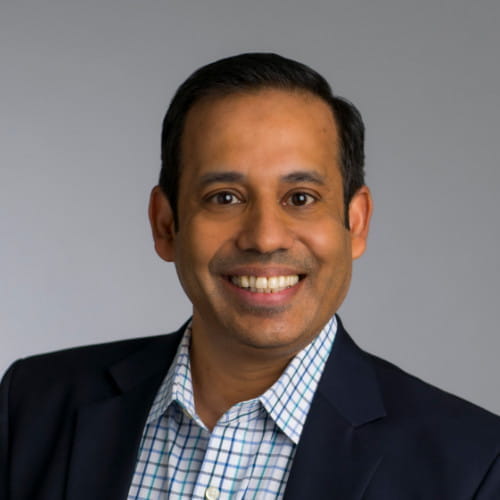 Joher Akolawala is the SVP and Global Chief Information Officer at Mondelēz International.
Previously, he's held a wide range of senior leadership roles in Finance and Strategy at Kraft Foods since 1991.
He was instrumental in the spin-off of Kraft Foods from Mondelēz International in 2012, leading the separation of the North American IT infrastructure and enterprise applications for the two companies.
Joher began his career as an engineer in India and holds an undergraduate degree in Mechanical Engineering and an MBA from the University of South Carolina.
Follow Joher on Linkedin
Follow Mondelez on Linkedin
---
Dennis Boecker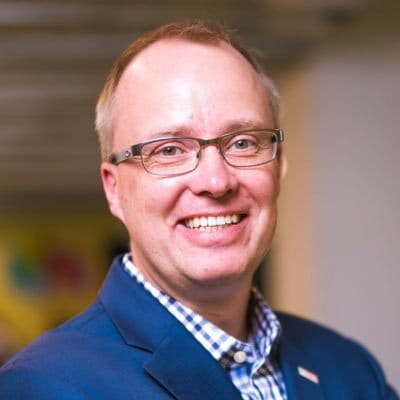 Dennis Boecker is the Founder of the Chicago Connectory, a collaboration between Bosch and 1871.

The Chicago Connectory is a co-creation space and an incubator focused on the Internet of things (IoT), backed by a $2 million investment from Bosch to help foster collaboration and help drive innovation.

Dennis is a Vice President at Bosch USA, as well as Global IT Innovation Lead. He also serves on the the board at 1871.

Dennis professional with a diploma in Business Administration (BA) from Leibniz Akademie Hannover in Germany.

Follow Dennis on Linkedin

Follow Bosch USA on Linkedin
---
Vijay Luthra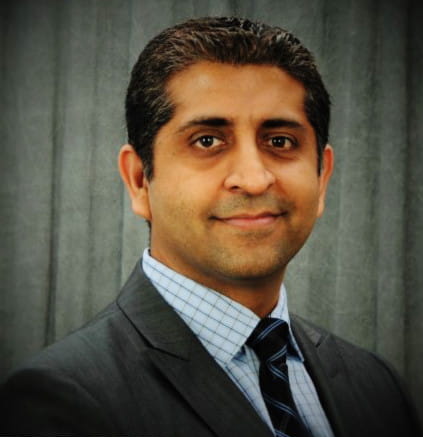 Vijay Luthra is CTO at Northern Trust Corporation since 2018.
Prior to his CTO role, Vijay served in SVP roles where he led Northern Trust's Technology Infrastructure architecture, strategy and operations.
Prior to Northern Trust, he was managing director of infrastructure at ITG. Before that, he was Head of IT Infrastructure at Artio Global Investors.
Previously, he was VP of Global Technology Infrastructure at Merrill Lynch
Follow Vijay on Linkedin
Follow Northern Trust on Linkedin
---
Steve Betts
Steve Betts is SVP and CIO at Health Care Service Corporation (HCSC). He is responsible for the company's technology needs and works to ensure that the technology organization delivers both operational excellence and innovation across group, government and retail business segments.
Previously, Betts was CIO at Aon, where he was responsible for all aspects of global IT. Prior to that, Betts led large-scale technology implementations in the financial services sector and other industries for PWC.
He graduated from the University of Manchester Institute of Science and Technology in the United Kingdom with a BSc in mathematics and management science and also from the Global Executive Program at the Kellogg School of Management.
Follow Steve on Linkedin
Follow HCSC on Linkedin
---
Steve Turner
Steve Turner is SVP and CIO at Walgreens Boots Alliance. He is responsible for leading the information technology function and the company's consumer-facing innovation efforts.
Prior to his role as CIO, Steve served as VP of service delivery & infrastructure at Walgreens. He's also held leadership roles in data analytics and digital technologies.
Prior to that, held various operations and technology leadership roles at Orbitz over a six year period.
Previously, Steve has had roles at Intuit, served as a contractor for the DoD as well as in the U.S. Navy as a cryptologic technician.
He earned an undergraduate degree in computer science from Chapman University as well as a Kellogg MBA.
Follow Steve on Linkedin
Follow Walgreens Boots Alliance on Linkedin
---
Mike Koehler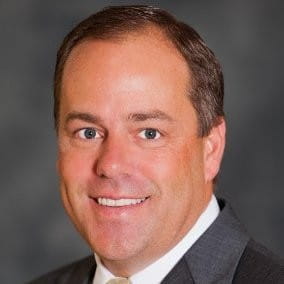 Mike Koehler serves as SVP and Chief Information and Chief Digital Officer at Exelon.
He is responsible for the strategic direction of the company's IT and digital strategy including resources and technology innovation and for ensuring effective and secure delivery and support of technology systems to all areas of the company.
Previously, Mike served as president of EMC Professional Services. Before that, he served in senior executive leadership roles at HP and EDS.
​
Mike serves as a director on the board of Coresite (COR). He also mentors and guides startups and emerging companies. ​
He received a bachelor's degree in industrial engineering from Texas Tech University.
Follow Mike on Linkedin
Follow Exelon on Linkedin
About Dare Mighty Things
Hit play. You'll love this :)
How do you get people to do things they thought weren't possible?
You show them examples of those who did the 'impossible'.
That is the purpose of Dare Mighty Things...to inspire you.
Inc. called us "...one of the world's most inspiring conferences"
Join us Oct 28th in Chicago to hear 11+ inspiring stories from Astronauts, people building FLYING cars, the co-founder of Siri and so much more.
1000 Tech executives, investors, engineers, creatives & global media from 35+ cities - they'll all be here.
Where will you be?
---
Join Us At Dare Mighty Things
Don't miss out - register today .

Register Now
---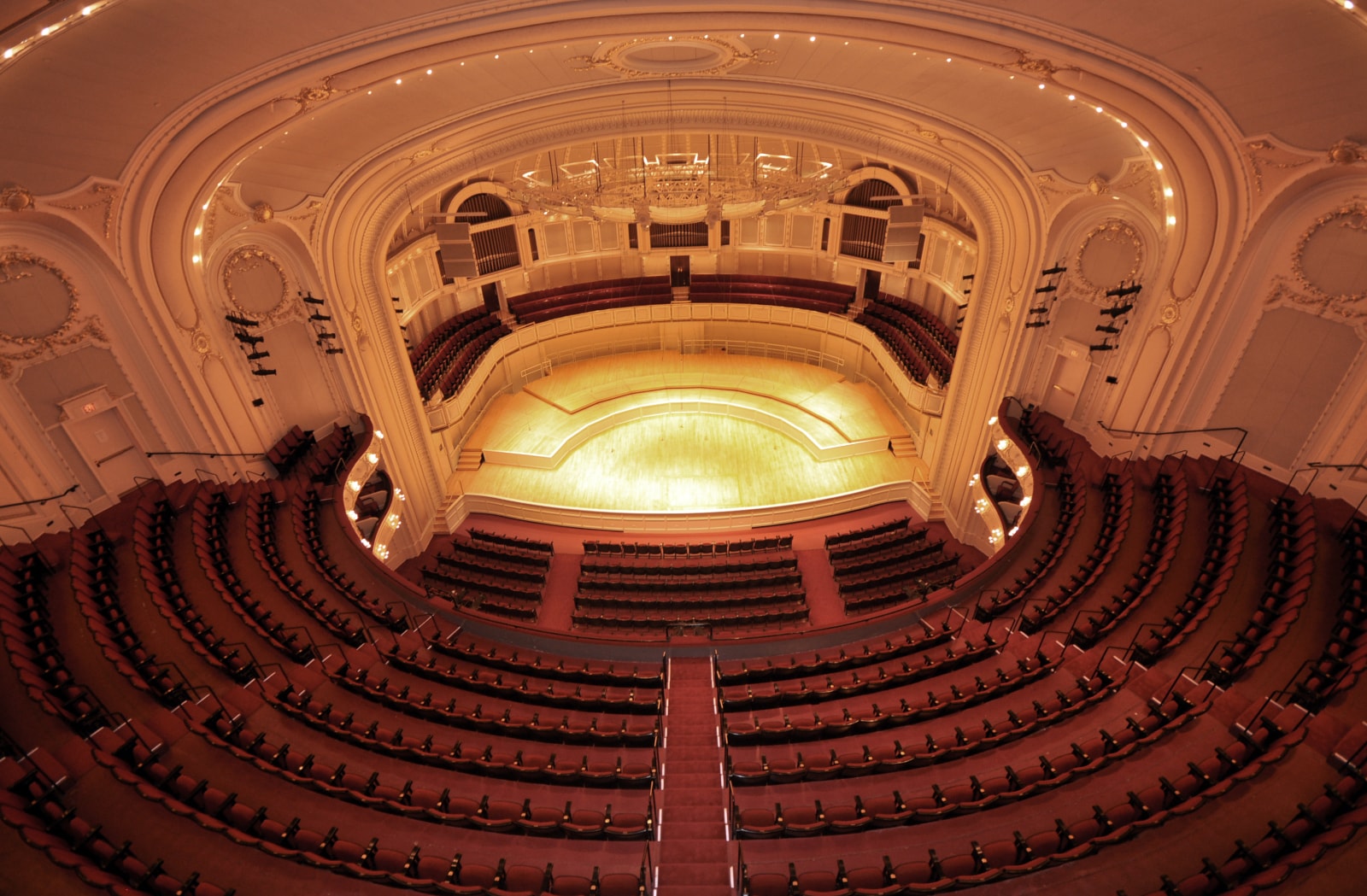 The Symphony Center - our incredible venue
---
Join Us At Dare Mighty Things
Be the first to get news & updates about our world class conference
---