37 Influential Media People Shaping The Future Of Chicago
Editor's note: Do you want to be inspired? Join us at Dare Mighty Things on Oct 28th in Chicago to hear 10+ stories from the world's most influential innovators.
Editor's note: Do you want to be inspired? Join us at Dare Mighty Things on Oct 29th in Chicago to hear 10+ stories from the world's most influential innovators.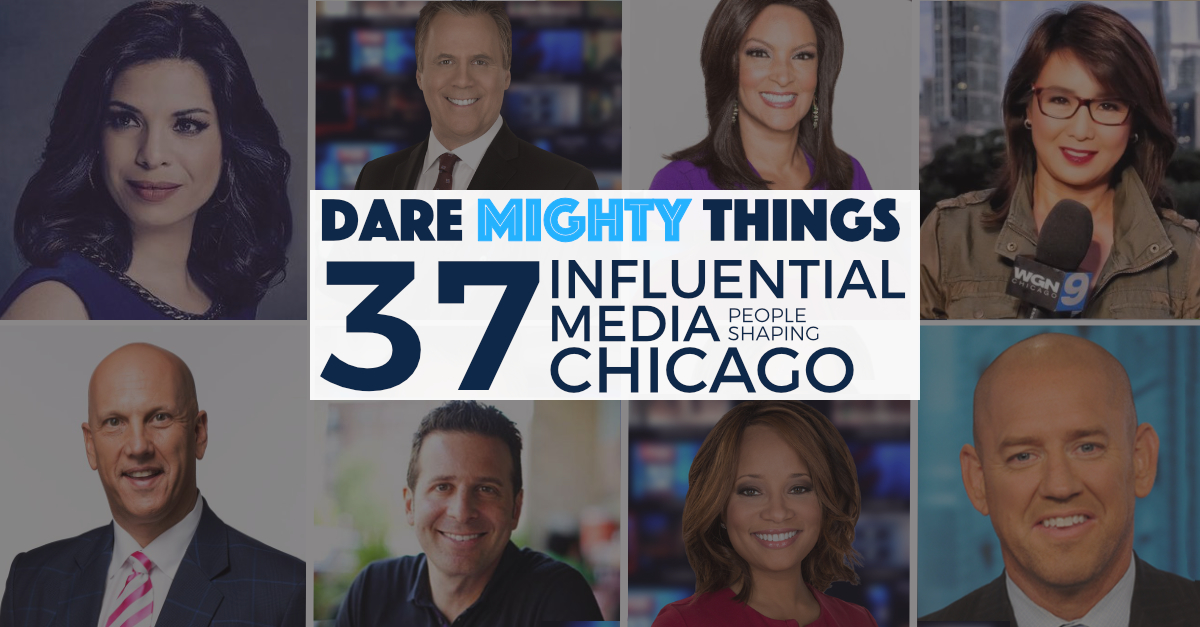 In the lead up to our world class Dare Mighty Things in Chicago, we have an appreciation for the work it takes to deliver top news & content.
Today, we'll be highlighting just a just a few of many who bring you the stories of Chicago.
Here are 37 influential media people city who are shaping the future of this city through print, radio and digital channels.
---
Cheryl Burton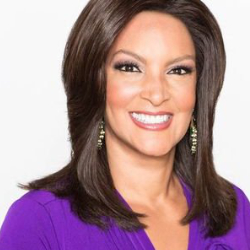 Emmy Award-winning Cheryl Burton co-anchors ABC 7 Eyewitness News at 5 pm and is a contributing anchor of the station's 10 pm newscast.
Since joining the station in 1992, her reporting has taken her to the heart of Chicago neighborhoods, across the United States and around the globe.
One highlight in Cheryl's career was being was granted the only and final interview from Oprah Winfrey before she bid farewell to her daytime talk show after 25 years, which was featured on Good Morning America.
Burton is very active in the Chicago community and gives much of her time to non-profit groups and charities.
Follow Cheryl on Twitter
Follow Cheryl on Facebook
---
Ryan Baker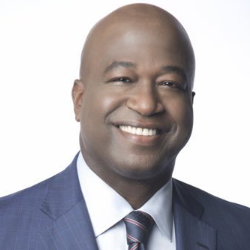 Ryan Baker serves as CBS 2 Chicago's lead sports anchor for the station's weekday newscasts.
Baker joined CBS from WMAQ-TV in Chicago, where he had worked as an anchor and reporter since 2003. There, he served as the host of the both the Chicago Bears pregame and postgame shows, in addition to being host of the Bruce Weber Coach's Show on the Big Ten Network.
Baker is active with the Chicago chapter of the American Diabetes Association and is a member of the National Association of Black Journalists.
Follow Ryan on Twitter
Follow Ryan on Facebook
---
Andrea Hanis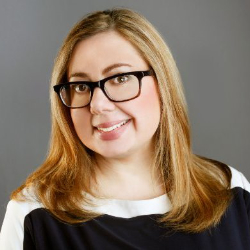 Andrea Hanis the editor of Blue Sky Innovation, which covers the latest news, ideas & trends happening in Chicago's growing innovation & entrepreneurship community.
She's one of the few Chicago journalists to have worked in all three newsrooms - Chicago Tribune, Sun-Times and Crain's Chicago Business. During her time at these publications, she launched, led and/or edited award winning sections.
Andrea is a graduate of the Indiana University School of Journalism
Follow Andrea on Twitter
Follow Blue Sky Innovation on Twitter
---
Diane Pathieu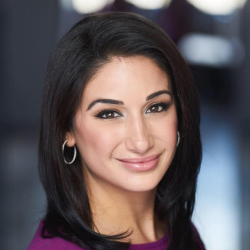 Diane Pathieu joined ABC 7 Chicago as a reporter in 2011. Currently, she reports for the weekend morning newscasts and during the week, she fills in with traffic and news reports.
Prior to joining the ABC 7 team, Diane was a TV reporter/anchor in Milwaukee. She started her TV career in Dubuque, Iowa after graduating Columbia College Chicago.
Diane is a native Chicagoan and a first-generation American. Her family comes from Lebanon and Syria, and they are all fluent in the Assyrian language.
Follow Diane on Twitter
Follow Diane on Facebook
---
John Pletz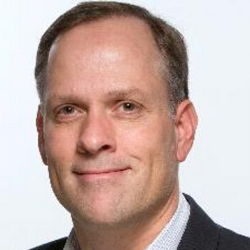 Since 2007, John Pletz has is a senior reporter and blogger for Crain's Chicago Business.
At Crain's, he covers tech & venture capital, as well as focusing on the startup scene in Chicago.
Previously, he was an assistant business editor at the Indianapolis Star. Prior to that, he edited and reported on tech companies at the Austin American-Statesman. In the early 1990s, he was a reporter with the Post-Tribune in Gary, and the Herald-News in Joliet.
John has a bachelor's degree in journalism from the University of Illinois at Urbana-Champaign
Follow John on Twitter
Follow John on Facebook
---
Blair Kamin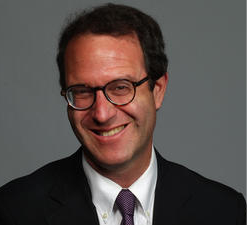 Since 1992, Blair Kamin has served as the architecture critic of the Chicago Tribune. He's also a contributing editor of Architectural Record magazine. Blair has won more than 35 awards for his work, including the Pulitzer Prize and the George Polk Award.
In addition, he's written multiple books and served as a visiting critic at prestigious architecture schools, including Harvard.
He also appeared on national programs like ABC Nightline & NPR's All Things Considered as well as local ones like WTTW's Chicago Tonight.
Follow Blair on Twitter
Follow Blair on Facebook
---
Darlene Hill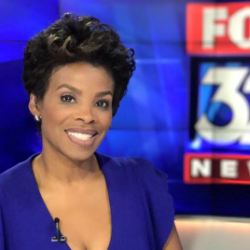 Darlene Hill is the co-anchor of Fox 32's morning show, Good Day Chicago.
During her career, she's earned a number of regional and national awards for her work, including The Edward R. Murrow Award, Chicago Emmy Awards and The Gracie Award. In 2010, her reporting helped the station earn a prestigious Peabody Award.
Aside from bringing you the stories that affect Chicago, she also invests time by mentoring a number of teenagers at various middle and high schools in the area.
Follow Darlene on Twitter
Follow Darlene on Facebook
---
Tanveer Ali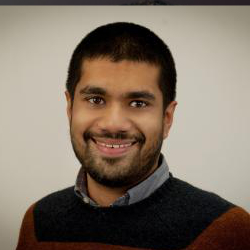 Tanveer tells stories with data for DNAinfo Chicago. He's reported and produced multimedia work for a variety of outlets including WBEZ, Columbia Journalism Review, GOOD Magazine and the Chicago News Cooperative.
He has also developed a number of web-based projects for Northwestern University's Medill School of Journalism.
Tanveer studied history as an undergraduate at Columbia University in New York City and earned a master's degree in journalism specializing in interactive publishing from Medill.
Follow Tanveer on Twitter
Follow DNAinfo Chicago on Twitter
---
Dawn Hasbrouck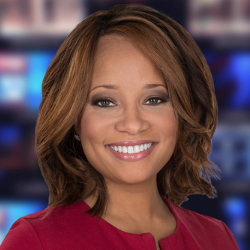 Dawn Hasbrouck co-anchors the weekday evening news at FOX 32. She recently received an Associated Press award for her reporting.
Prior to joining FOX 32, she spent three years as an Emmy-nominated anchor and reporter for WBZ-TV (CBS) in Boston. During that time, Dawn was listed in Boston Business Journal's "Top 40 under 40".
Dawn is also an accomplished performer, having studied opera for nine years, and she enjoys fine arts almost as much as she enjoys community service.
Follow Dawn on Twitter
Follow Dawn on Facebook
---
Judy Hsu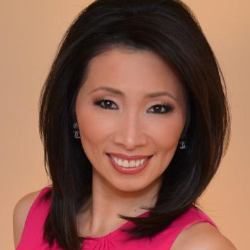 As ABC7's primary dayside anchor, Judy has been a part of just about every major story in Chicago over the last 15+ years. She has been awarded multiple Emmys for her reporting and nominated for "Outstanding Performance" as an anchor.
Before joining ABC 7, Judy anchored the weekday newscast at KFMB-TV in San Diego. She also served as KFMB's weekend anchor and general assignment reporter prior.
Judy devotes her time to community organizations such as American Cancer Society, American Heart Association, Chicago Fire Department, 100 Club of Chicago, DuPage Children's Museum and more.
Follow Judy on Twitter
Follow Judy on Facebook
---
Andreas Rekdal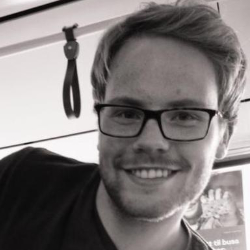 Since 2015, Andreas Rekdal has served as a staff writer for Built In Chicago.
Previously, he was the communications assistant for Carnegie Council. He holds a BA in philosophy and political science from Concordia College, and has written for publications like The Huffington Post and Patheos.
Follow Andreas on Twitter
Follow BuiltIn Chicago on Twitter
---
Michelle Relerford
Since 2011, Michelle Relerford has served as a reporter and anchor for NBC 5 Chicago.
Prior to that, Michelle was a weekend evening news anchor and reporter for WHDH-TV in Boston. While in Boston, Relerford was nominated for a local Emmy for spot news reporting. Before that, she worked as a reporter in South Bend, Indiana and Cleveland, Ohio.
She attended the University of Illinois Urbana-Champaign and the University of Connecticut. While in college, she interned for NBC Chicago's investigative unit.
Follow Michelle on Twitter
Follow Michelle on Facebook
---
Andy Ihnatko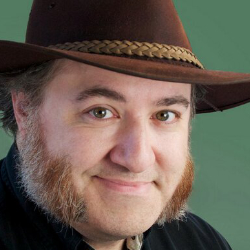 Since 1999, Andy Ihnatko has been the tech columnist for the Chicago Sun-Times.
Self described as an "intermittently-beloved industry figure", Andy writes about what's next in tech, reviews hardware and software, covers industry news and more.
He's been a Macworld columnist for more than two decades. He's also the co-host of MacBreak Weekly on This Week In Tech (TWiT).
Andy has also written over 10 books, including in depth guides on popular Mac software and versions of OSX (it's operating system).
Follow Andy on Twitter
Follow Chicago Sun-Times on Twitter
---
Érika Maldonado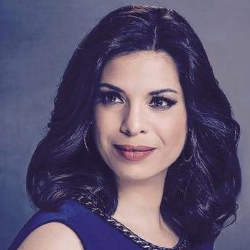 Érika is the evening anchor for Univision Chicago at 5 and 10pm.

She's won 5 prestigious Emmy awards and has 20 nominations during her time at Univision. She's also been nominated for the Peter Lisagor award for her investigative journalism.

Her career began in Venezuela as news anchor for radio and TV, but she left in 1998 and came to America in search of better opportunities.

Follow Érika on Twitter

Follow Érika on Facebook
---
Marley Kayden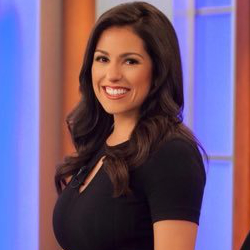 In 2014, Marley Kayden joined the NBC 5 News team as the Weekend Traffic Anchor. She also anchors the weekly show Most Actives with Marley Kayden, for CBOE-TV at the Chicago Board Options Exchange.
Marley won an Award for Excellence at at the NATAS Chicago/Midwest Emmy Awards for a documentary she created, called The 100th Day: Unknown Territory.
Before moving to Chicago, Marley spent more than half of her life working as a professional musical theatre actor in New York.
Follow Marley on Twitter
Follow Marley on Facebook
---
Scott Kitun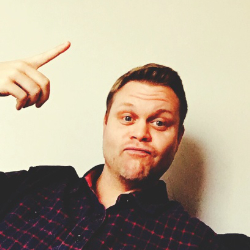 Technori is the world's largest startup showcase, led by CEO Scott Kitun.
To date, 300+ companies have presented at over 75 Technori events and gone on to raise more than $260,000,000 in venture capital.
Scott is also the creator and host of Chicago's leading tech and innovation show titled, Technori Live on WGN Radio.
Kitun was recently named a finalist for Chicago Inno's "50 on Fire".
Follow Scott on Twitter
Follow Technori on Twitter
---
Shia Kapos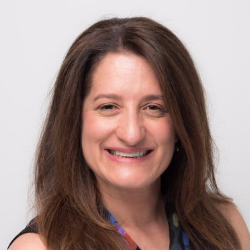 Shia Kapos writes for the Sun Times. Her popular column, "Taking Names" offers up-to-the-minute news on the who's who of Chicago, including power players, deal-makers and more.
Shia's work has been published in People magazine, New York Times, Chicago Sun-Times, Chicago Tribune and for 10 years, Crain's Business, where she became a popular scoops and society columnist.
Follow Shia on Twitter
Follow Chicago Sun-Times on Twitter


---
Lourdes Duarte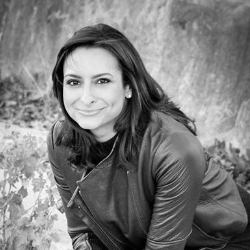 Lourdes Duarte is the 4PM Anchor on WGN News. In addition, she hosts "Adelante Chicago" on WGN-TV, which highlights the city's growing Latino community. Lourdes joined the station in 2007 as a general assignment reporter.
She's been recognized several times for her community work in Chicago. Lourdes was picked as one of DePaul University's "14 Under 40" and has won several awards including four Emmy Awards for her reporting.
Follow Lourdes on Twitter
Follow Lourdes on Facebook
---
Frank Gruber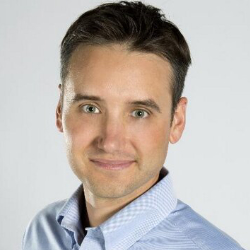 Frank Gruber is the Co-founder, CEO and Executive Editor of Tech.Co (formerly Tech Cocktail).
It started in 2006 as an event to bring together the community. Over the years, Tech.co morphed into a media company with millions of readers from around the world.
In addition to being a startup investor and advisor, Frank also written a book.
Follow Frank Gruber on Twitter
Follow Tech.co on Twitter
---
Nancy Loo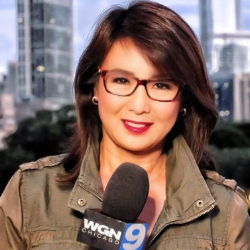 Nancy Loo is an Emmy Award-winning journalist who joined WGN as a Reporter and Fill-in Anchor in 2010. She brings an extensive background of international reporting to the station, having worked as a reporter and anchor in places like Hong Kong, Tokyo and NYC.
Nancy speaks fluent Cantonese and has studied German, Japanese, and American Sign Language. In 2013, she was named "Chicago Social Media Person of the Year" thanks to her active audience engagement on Twitter, Facebook and Instagram.
Follow Nancy on Twitter
Follow Nancy on Facebook
---
Amy Guth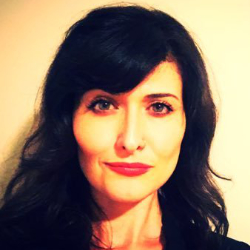 Amy Guth hosts talk radio on WGN Radio. She's founder of Strangewaze, a Chicago-based production company. She also co-founded the podcast network, YakChannel.
Prior to WGN, Guth was general manager/publisher and oversaw operations of RedEye and Metromix. Before that, she managed social media and SEO at the Chicago Tribune.
Amy is president of Association for Women Journalists Chicago and serves as a mentor-editor and senior facilitator at The Op-Ed Project.
In 2013, Guth was named Chicago's funniest Media Personality by Laugh Factory Chicago. Other accolades include appearances on Newcity's Lit Top 50 list, StorySouth's notable stories list, and being named a Million Writers Award nominee.
Follow Amy on Twitter
Follow Amy on Facebook
---
Jim Dallke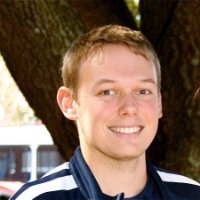 Jim Dallke is associate editor at Chicago Inno, breaking tech news for the digital publication since 2014.
Prior to that, he was a reporter for the Northwest Herald and and WWAY TV in Wilmington, North Carolina.
He's a graduate of Northwestern's Medill School of Journalism and the University of North Carolina at Wilmington.
Follow Jim on Twitter
Follow Chicago Inno on Twitter
---
Anthony Ponce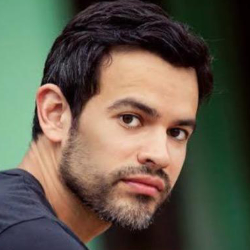 Anthony Ponce made national headlines in 2016 when he created a viral video about quitting his anchor/reporter job at NBC.
His next move? Becoming a full time driver for Lyft, and launching the Backseat Rider podcast, where he interviews real passengers who share their life story and opinions about the world.
Anthony graduated from Indiana University and has a Masters in Journalism from Northwestern University.
Follow Anthony on Twitter
Follow Anthony on Facebook
---
Steve Grzanich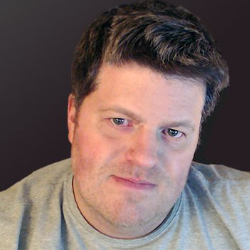 Steve Grzanich is anchor and reporter for WGN Radio, where he hosts The Opening Bell, a weekday morning show that covers the latest news in business, money and marketplaces.
He also co-anchors the Steve Cochran Show, happening weekday mornings on WGN 720AM.
Before WGN, Steve was a reporter/anchor for 20 years at CBS radio. He's also been a contributor to Rivet Radio.
Follow Steve on Twitter
Follow WGN Radio on Twitter
---
Peter Margasak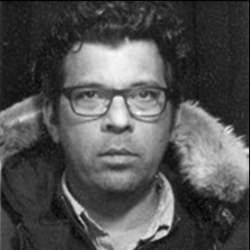 Peter Margasak has been a staff writer at the Chicago Reader since 1996.
He writes about all things music, including: styles from punk to jazz, concert reviews as well as musician profiles.
His work has appeared in the Rolling Stone, New York Times, NPR's All Things Considered, Spin and more.
Peter also appears monthly as a guest on WBEZ's Radio M show.
Follow Peter on Twitter
Follow Chicago Reader on Twitter
---
Richard Roeper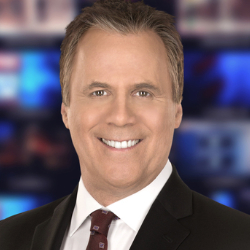 Richard Roeper co-anchors Good Day Chicago, happening weekday mornings on FOX 32. He's also a nationally syndicated columnist and film critic for the Chicago Sun-Times and the author of eight books.
He is the recipient of many awards throughout his career, including the National Headliner Award as the best columnist in the country.
For almost a decade, Richard was the co-host of At the Movies, which later became known as Ebert & Roeper.
He's appeared on numerous national shows, including The Tonight Show, Oprah, Entourage, The Today Show, The O'Reilly actor and many more.
Follow Richard on Twitter
Follow Richard on Facebook
---
Jennifer White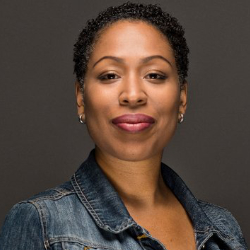 Jenn White is a host and anchor at WBEZ Chicago, an NPR affiliate.
She's also host of the Making Oprah podcast where you'll get an inside look at Oprah Winfrey's rise from talk show host to media superstar.
Prior to WBEZ, Jennifer was previously a local host of NPR's All Things Considered on Michigan Radio, as well as serving as community outreach member at the station. Since 1999, she's worked in public media.
Jennifer graduated from the University of Michigan.
Follow Jennifer on Twitter
Follow WBEZ on Twitter
---
Marissa Bailey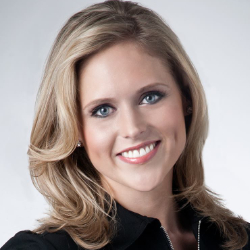 Joining CBS 2 Chicago in 2012, Marissa Bailey is currrently the co-anchor of the weekday morning and midday newscasts.
Previously, she was an anchor and general assignment reporter in Buffalo, New York. She is credited with launching the station's first Sunday newscast entitled Daybreak Sunday. In 2011, Marissa was nominated for a New York State Regional Emmy.
Follow Marissa on Twitter
Follow Marissa on Facebook
---
Steve Dolinsky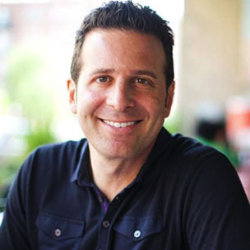 Steve is the Food Reporter for ABC 7 News in Chicago. He covers ingredients, trends, food shops and new restaurants, delivering two reports weekly on Friday and Saturday nights.
For his work in TV & Radio, Steve has won 13 James Beard Awards over the past decade.
In 2014, he launched The Feed Podcast with chef Rick Bayless, where they bring 'the world of food & drink' right to your ears.
Follow Steve on Twitter
Follow Steve on Facebook
---
Bill Daley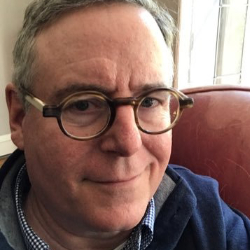 Since 2004, Bill Daley has written for the Chicago Tribune as a food and feature writer. He currently covers chefs and food personalities, cooking techniques and trends. Previously, he also broadcasted a weekly food and wine radio segment for for WBBM and then WGN.
Prior to the Tribune, Daley was a food writer and restaurant reviewer with the San Francisco Chronicle and spent over a decade at the Hartford Courant. He's also served as president of the Association of Food Journalists.
Follow Bill on Twitter
Follow Bill on Facebook
---
Tom Sosnoff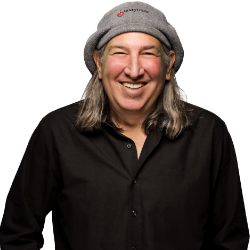 Chicago entrepreneur Tom Sosnoff built a breakthrough options-trading platform which was sold for $750 million.

He then launched Tastytrade, a website that produces 8 hours of educational and other video content for traders of all experience levels.

Tom Sosnoff is the founder and co-CEO of tastytrade, a fast growing online financial network and dough, an aggregator for financial technology content.

Follow Tastytrade on Twitter

Follow Tastytrade on Facebook
---
DS Shin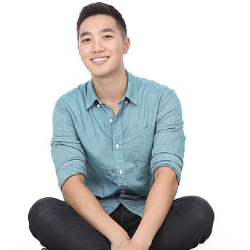 DS Shin is the Social Video Editor at Chicago Magazine.
Prior to that, he produced social content for World Wrestling Entertainment (WWE), and Chicago Tribune Media Group. DS has worked on projects around the globe including Seoul, Chicago, Paris, and Cape Town. He studied RTVF (Radio/TV/Film) & Economics at Northwestern University.
Follow DS on Twitter
Follow Chicago Magazine on Twitter
---
Paul Konrad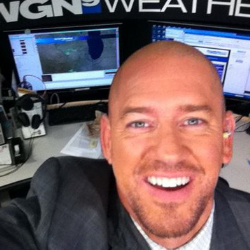 Paul Konrad is a nine-time Emmy Award winning television weather anchor for Chicago's top rated WGN Morning News. He also hosts weekly segments called "Courtesy Desk" and "Friday Forecaster" to engage viewers of all ages.
Paul is also responsible for engineering a Social Media engagement strategy that regularly reaches up to a million people per week.
Follow Paul on Twitter
Follow Paul on Facebook
---
Sadé Carpenter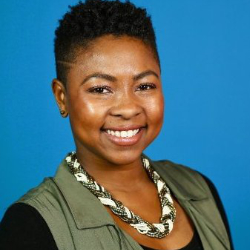 Sadé is deputy editor of Redeye Chicago, a site that helps you find the best things to eat, drink and do in the city.
Previously, she was social platform storyteller with Newsy. Prior to Newsy, Sadé worked as an Editorial Assistant/Digital Producer at the Chicago Tribune. Before that, she interned with Blue Sky Innovation and contributed as a writer and editor to The Red Line Project, a student-run website focusing on issues in Chicago neighborhoods.
Sadé holds her BA in journalism and mass communication from Iowa State University and an MA in journalism from DePaul University.
Follow Sadé on Twitter
Follow Redeye Chicago on Twitter
---
Jim Kopeny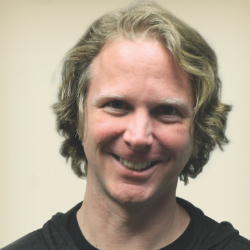 Jim is Senior Editor at Chicagoist, where he's written about music for "much longer than most bands you hear on the radio have even existed".
Through his written word, Jim gives Chicago a first look at upcoming festivals, post-concert reviews, artist profiles and so much more.
He's also appeared on TV and participated in professional panel discussions to share his industry experiences & knowledge.
Jim graduated from the University of Illinois at Chicago with a degree in English.
Follow Jim on Twitter
Follow Chicagoist on Twitter
---
Robert Feder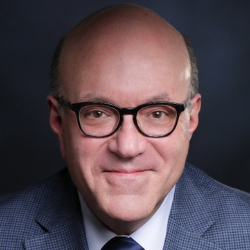 Robert Feder is media columnist for the Daily Herald.
Prior to that, Robert was media columnist and critic for the Chicago Sun-Times, Vocalo and Time Out Chicago before launching RobertFeder.com for Chicago Tribune Media Group.
At age 14, he founded the first and only Walter Cronkite Fan Club.
Robert is a graduate of the Medill School of Journalism at Northwestern University
Follow Robert on Twitter
Follow Robert on Facebook
---
David Kaplan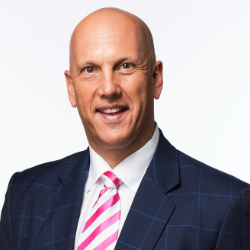 David Kaplan is the host of the popular Sports Talk Live on on CSN in Chicago. He's also the pre and postgame host for CSN's Chicago Cubs broadcasts. He's also host of the Kap and Co radio show on ESPN 1000.
He's been on the Oprah Winfrey Show as well as documentaries like Hoop Dreams and ESPN's Catching Hell, which chronicled the story of the 2003 Chicago Cubs and fan Steve Bartman.
He formerly was a basketball coach at Northern Illinois University, and a scout for the Indiana Pacers and the Seattle SuperSonics.
Follow David on Twitter
Follow David on Facebook
---
About Dare Mighty Things
Hit play. You'll love this :)
How do you get people to do things they thought weren't possible?
You show them examples of those who did the 'impossible'.
That is the purpose of Dare Mighty Things...to inspire you.
Inc. called us "...one of the world's most inspiring conferences"
Join us Oct 28th in Chicago to hear 10+ inspiring stories from the world's most influential innovators who never gave up.
1200 Tech executives, investors, engineers, creatives & global media from 35+ cities - they'll all be here.
Where will you be?
---
Join Us At Dare Mighty Things
Don't miss out - register today .

Register Now
---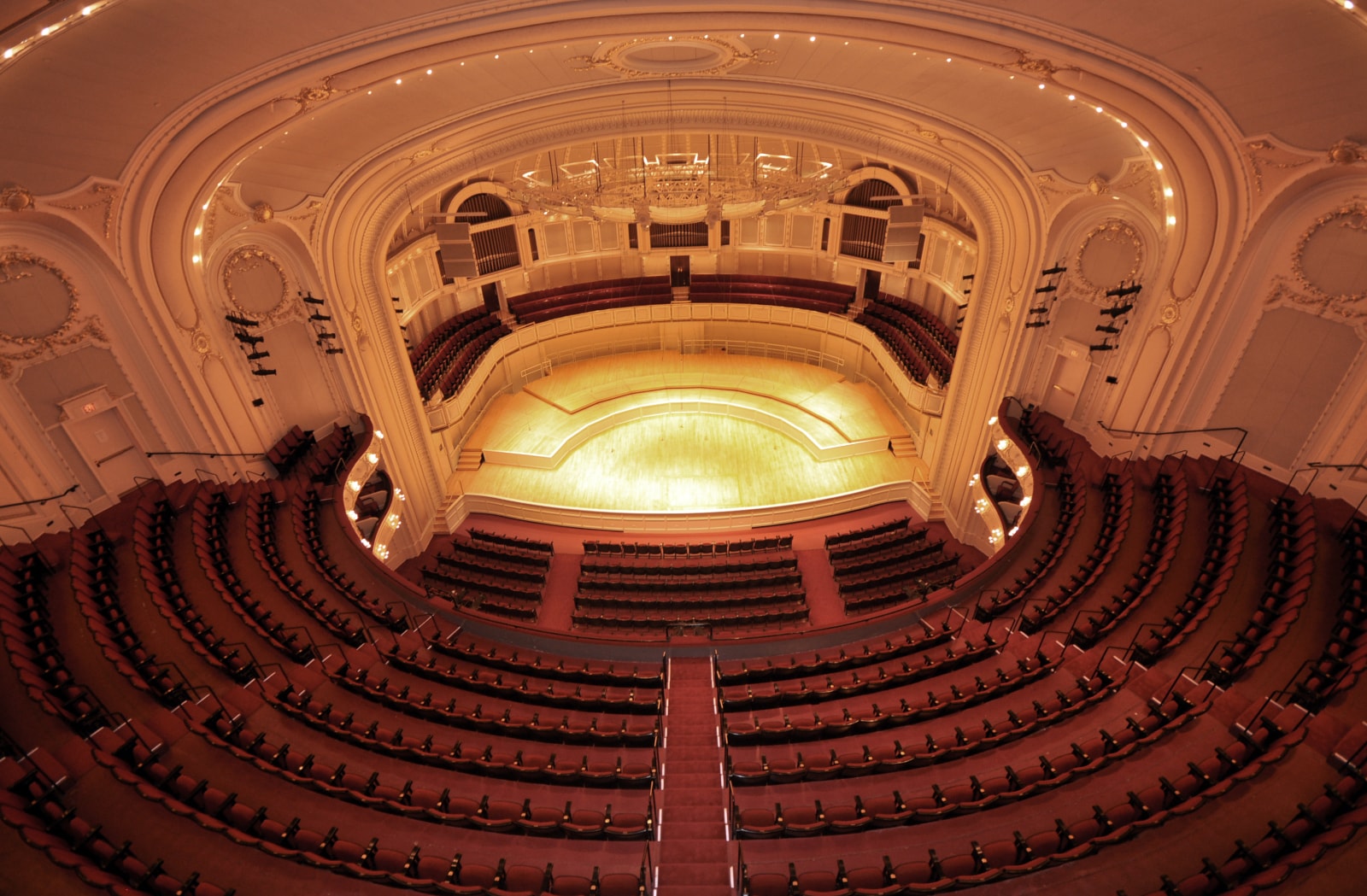 The Symphony Center - our incredible venue
---
Join Us At Dare Mighty Things
Be the first to get news & updates about our world class conference
---