33 Chicago Entrepreneurs Who Will Inspire You
Editor's note: Are you looking for inspiration? Inc. called Dare Mighty Things "one of the world's most inspiring tech conferences". Join us on Oct 28th in Chicago to hear 11+ inspiring stories from Astronauts, people building FLYING cars, the co-founder of Siri and more.
Chicago.
A place so big that anything seems possible.
This incredible city has had it's share of amazing & successful entrepreneurs, and today we've highlighted just a few who might inspire you.
The journey of any idea is a place where risk and opportunity are intertwined.
These people built something they believe in and never gave up.
They made an impact.
....and you can too.
---
Zach Kaplan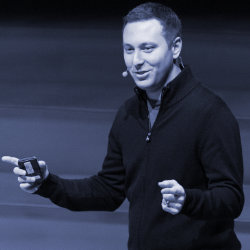 Zach is the founder and CEO of Inventables, the leader in 3D carving.
A maker his whole life, he's on a mission to ignite digital manufacturing world wide and provide everyone with ambition a way to get started.
He just launched a new book: Getting Started with 3D Carving: Five Step-by-Step Projects to Launch You on Your Maker Journey 1st Edition
Zach has been named a "modern Leonardo" by the Museum of Science and Industry and a 40 under 40 by Crain's Chicago Business.
His dream is to create a world with 2 million digital manufacturers that have raving fans, not just customers.
Note: When we began the journey in 2012 to create what would eventually become Dare Mighty Things, Zach was one of the first to come be part of it and inspired everyone. Thank you Zach!
Follow Zach on Twitter
Follow Inventables on Twitter
---
Shradha Agarwal

Shradha has a lifelong passion for building organizations to connect people and information, as well as align profit and purpose, having started her first business at age nine. In 2006, Shradha co-founded Outcome Health, a healthcare decision platform.
Shradha also co-founded JumpStart Ventures in 2011 to fund other passionate entrepreneurs who are executing ambitious solutions in healthcare, education and media communications, and has since backed more than 40 companies with over $10 million in venture investments.
Shradha was also recognized as a Champion of Change by the White House and awarded the Prominent Woman in Tech by ITA.
"To be a true entrepreneur you have to drown sometimes. You have to feel your stomach churn when you're faced with a problem you don't know the answer to." ~ Shradha Agarwal
Follow Shradha on Twitter
Follow Outcome Health on Twitter
---
Eric Lefkofsky
Eric is CEO and Co-Founder of Tempus, a technology company that has built an operating system to battle cancer.
He is the co-founder and Chairman of Groupon and co-founder of Uptake Technologies.
He is also a founding partner of Lightbank, a venture fund investing in disruptive technologies.
Eric also serves as a Trustee of Lurie Children's Hospital of Chicago, The Art Institute of Chicago, The Museum of Science and Industry and World Business Chicago.
"At some point, the dream is so intoxicating that I'm compelled to do everything in my power to make the dream a reality." ~ Eric Lefkofsky
Follow Eric on Twitter
Follow Tempus on Twitter
---
Karen Kerr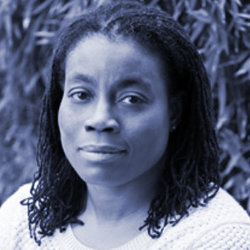 Karen leads a team at GE Ventures focused on making investments and developing partnerships in the advanced manufacturing ecosystem.
Karen has two decades of experience in developing technology-based businesses and venture investing and is a member of the Charter Class of Kauffman Fellows.
Previously Karen served as Senior Director of New Ventures and Alliances at the University of Southern California (USC) Stevens Center for Innovation where she was responsible for accelerating the formation of startup companies out of university research.
Karen is a member of the C200 leading business women and has been listed in Crain's "40 under 40" leading business professionals in Chicago.
Karen holds a PhD in physical chemistry from the University of Chicago and an AB in chemistry from Bryn Mawr College, where she currently serves as Trustee.
Follow Karen on Twitter
Follow GE Ventures on Twitter
---
Maria Christopoulos Katris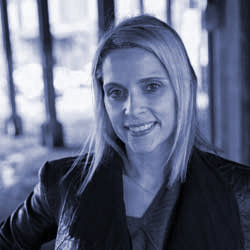 Maria is a born entrepreneur. She caught the bug from her parents, who emigrated from Greece and were serial entrepreneurs.
Following their example, Katris founded and sold her first business in two short years while a student at Northwestern University's Kellogg School of Management.
Maria is Co-Founder & CEO of BuiltIn, the top online community and recruiting platform for tech companies in Chicago, New York, Los Angeles, Boston, Austin, and Colorado.
The network of six Built In sites provides an exclusive, behind-the-scenes look at the innovative products and cultures of today's top tech companies and helps them recruit the talent they need to thrive.
Follow Maria on Twitter
Follow BuiltinChicago on Twitter
---
Justyn Howard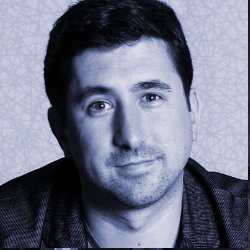 Justyn Howard is the founder and CEO of Sprout Social. Founded in 2010, Sprout Social provides innovative tools that help 16,000+ companies more effectively manage their social media and social care efforts.
To date, the company has raised $61M in venture capital.
A technologist at heart, Justyn is extremely passionate and fully dedicated to helping close the communication gap between businesses and their customers.
A leader in Chicago's tech space, he has been honored in Crain's "Tech 25" , Techweek's Tech100, and the ITA's CityLights "Technologist of the Year."
"Entrepreneurs all have this permanent itch. They want to do something bigger than working for someone else's company. They want to change the world in their own way as only they can. You can ignore the itch for only so long – eventually you get the right idea at the right time and you have no choice but to build it." ~Justyn Howard
Follow Justyn on Twitter
Follow Sprout Social on Twitter
---
Thomas Ma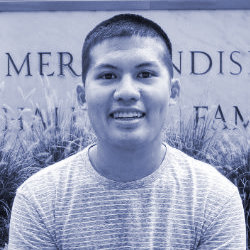 Thomas is a 23 year old entrepreneur from Chicago and the co-founder of Sapphire Apps.
Thomas' personal branding story began in February 2017 on Linkedin. He started to post every day, sharing his inspiring stories of success and failure and built up a large following to now over 1m+ views a month.
With the experience, he now helps companies amplify their digital brand with Sapphire Apps, where he manages a network of over 100 influencers with a combined following of 500M+.
He's worked with clients like Lindsay Lohan, Nicole Arbour, Bart Baker, and other major celebrities.
Thomas has been featured on major publications like Forbes, Vice, Chicago Tribune, and others.
Connect with Thomas on Linkedin
---
Howard Tullman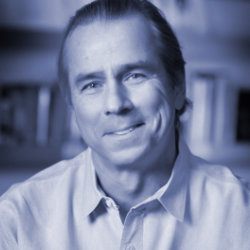 Howard Tullman is the CEO of Chicago-based 1871, where, at the moment, 500 digital startups are building their businesses every day.
He is also the general managing partner of G2T3V and Chicago High Tech Investors, both early-stage venture funds; a member of Mayor Rahm Emanuel's ChicagoNEXT Innovation Council; and Governor Bruce Rauner's Innovate Illinois Advisory Council.
Over the last 48 years, he has successfully founded more than a dozen high-tech companies.
Mr. Tullman is the author of numerous books on entrepreneurship, startups and fundraising. He also writes a weekly business blog for INC. Magazine's website.
"Every business starts with a dream, but if the dream is about making money.... you're not going anywhere. If it's about making a difference then the sky is the limit." - Howard Tullman
Follow Howard on Twitter
Follow 1871 on Twitter
---
Katy Lynch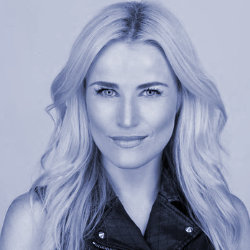 Katy is the Co-founder of Codeverse, the world's first fully interactive coding school and educational technology platform for kids.
Their mission is to teach a billion kids to code.
Formerly the CEO of Techweek, the nation's largest traveling technology festival. Prior to Techweek, she was the President and Founder of SocialKaty, Inc.
Founded in 2010, SocialKaty exploded, offering a rich set of services to a diverse portfolio of over 60 full-time clients, including Beanie Babies and Firestone Tires. In July of 2014, SocialKaty merged with Manifest Digital, a Chicago-based experience design agency.
Katy has been named 'Top 50 Tech Influencer' by Crain's Chicago, Placed on Thrillist's 'Top 50 Twitter Feeds To Follow' and Featured on BuiltInChicago's '50 Chicago Tech CEOs, Founders, Designers & Hackers to follow'
"Entrepreneurship is a battle... the biggest decider of success is to pick yourself back up after you've been knocked down" ~ Katy Lynch
Follow Katy on Twitter
Follow Codeverse on Twitter
---
Brad Keywell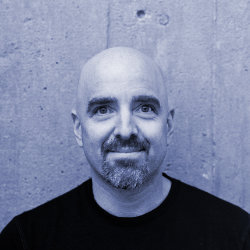 Brad Keywell is the co-founder and CEO of Uptake, a technology company that converts data into actionable insights to make the world more productive, reliable and safe.
In 2015, Uptake was named "Startup of the Year" by Forbes, and has since become the fastest U.S. startup to reach a $2 billion valuation.
Brad has co-founded more than 15 companies, including Groupon, Echo Global Logistics, Mediaocean, as well as Lightbank, a venture capital fund.
He is also the founder and chairman of Chicago Ideas, one of the largest innovation and ideas gatherings in the world, which attracts 30,000+ attendees and 250+ speakers from across the globe to hundreds of events annually.
In 2010, Brad and his wife, Kim, launched the Keywell Foundation, which supports social innovators who are catalyzing change around the world.
"The only way you can truly fail is by bringing your venture to a complete stop" ~ Brad Keywell
Follow Brad on Twitter
Follow Uptake on Twitter
---
Parker Krex - CEO / Chief Entertainment Officer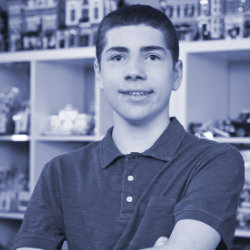 At 13, Parker is the youngest entrepreneur on this list.
He's the CEO of Brick Loot, a box subscription company for LEGO and Brick fanatics.
Subscribers receive a monthly box filled with unique, custom and never-before-seen items that work with LEGO bricks and custom building. A 1 month subscription costs $27, while a 3 or 6 month is $25.
The idea stemmed during a family garage sale and a business plan was created. He then pitched his parents "Shark Tank" style to help make Brick Loot a reality.
With thousands of subscribers, Parker has likely surpassed the expectations of his investors.
If he's building this now, what else could he create in his lifetime?
Follow Brick Loot on Twitter
---
Neal Sales-Griffin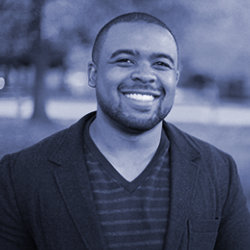 Neal Sales-Griffin is the CEO of CodeNow, a Y Combinator-backed nonprofit that hosts coding workshops for students from low-income backgrounds in six cities across the US.
Before heading CodeNow, Sales-Griffin was the CEO of The Starter League, an institution determined "to teach everyone to code," with an innovative curriculum and strong alumni connections.
He also serves as a coordinator to the non-profit International Game Developers Association (IGDA). Neal also teaches entrepreneurship at Northwestern University.
"That's the entrepreneur way: continue trying things, keep pushing forward, and don't be hesitant to pivot or adjust if something isn't working out." ~ Neal Sales-Griffin
Follow Neal on Twitter
Follow CodeNow on Twitter
---
Amanda Lannert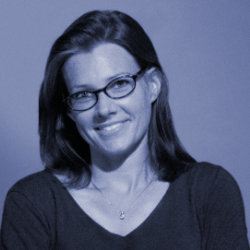 Amanda Lannert is the Chief Executive Officer of The Jellyvision and has been a key figure in driving the company's direction since its founding in 2001.
Under Amanda's leadership, Jellyvision has doubled its revenue three out of the last four years and has grown to serve hundreds of mostly Fortune 1000 clients with interactive communication solutions for desktop, mobile, and emerging platforms via the company's digital agency work and ALEX, the Jellyvision Benefits Counselor.
Amanda was recently named CEO of the Year at the Moxie Awards and has been profiled in the Chicago Tribune.
She is also active in Chicago's startup community, serving on the advisory boards of 1871 and The Starter League, where she also teaches, as well as mentoring at TechStars, where she was named 2013 Mentor of the Year, and Healthbox Industries.
Follow Amanda on Twitter
Follow Jellyvision on Twitter
---
Emerson Spartz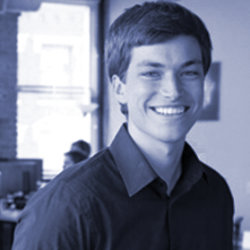 Named "The Virologist" by The New Yorker, Emerson Spartz is one of the world's leading experts on internet virality and has been featured in major media including the Wall Street Journal, Inc, CBS, CNBC, CNN, and many more.
Spartz is the CEO of Dose, one of the world's fastest-growing digital media companies with a monthly audience of 50 million people. Dose, the company behind Dose.com and OMGFacts.com, has raised $35 million in funding.
At the age of 12, Spartz founded Mugglenet, the #1 Harry Potter site and one of the internet's largest communities.
By the age of 19, Spartz became a New York Times bestselling author after publishing his first book.
Spartz was named to both Forbes' and Inc Magazine's "30 Under 30" lists.
Follow Emerson on Twitter
Follow Dose on Twitter
---
Stella Garber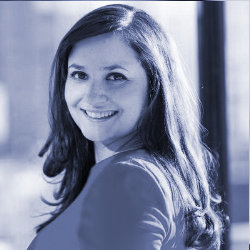 Stella Garber is VP of Marketing at Trello.
Previously, Stella was CEO and cofounder of matchist, a matching marketplace for developers and entrepreneurs which was acquired in 2015 after winning the New Venture Challenge at the University of Chicago.
Before that, Stella was on the founding team of venture backed payments startup FeeFighters, acquired by Groupon in 2015.
A frequent contributor and speaker, she has spoken on topics related to entrepreneurship and marketing at Web Summit, Inbound, Collision, Forbes, and The Family. She is also a mentor at TechStars Chicago.
Follow Stella on Twitter
Follow Trello on Twitter
---
Seth Kravitz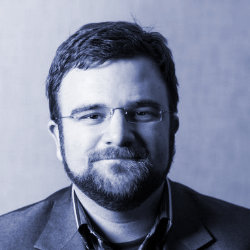 Seth Kravitz is the Co-founder of Technori, where he hosted over 50 events featuring 150+ startups, which have collectively raised more than $225 million in venture capital.
In 2016 he stepped down from Technori, handing over the reins to Scott Kitun, who became CEO and now leads next phase of expansion for the media company.
Seth is now CEO at Phlearn, the #1 Photoshop and photography tutorial website in the world, with 1,000,000 YouTube subscribers and customers in 140 countries
Seth has been recognized in multiple publications including Crain's 40 Under 40, Under30CEO Top 100 Entrepreneurs in US, and Emerging Leaders Program at The Chicago Council on Global Affairs
Follow Seth on Twitter
Follow Technori on Twitter

---
Claire Lew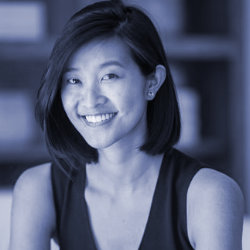 Claire Lew is an entrepreneur who helps company founders, owners, and CEOs get to know their companies better.
She speaks internationally on how people can communicate more openly and honestly in the workplace, so they can build happier, more productive companies.
Claire is the CEO of Know Your Company, a software tool that helps business owners with 25 to 75 employees overcome company growing pains.
Know Your Company was originally a software product built by Basecamp (formerly 37signals). Since then, Know Your Company has helped over 8,000 people in over 15 different countries at companies like Airbnb, Kickstarter, Medium, Techstars, and Jellyvision.
Previously, Claire co-founded The Starter League, a beginner-focused software school in Chicago, and founded ClarityBox, a consulting practice that helped business owners uncover blindspots in their company.
Her writings have been published in Harvard Business Review, Business Insider, CNBC, and Fortune.
Follow Claire on Twitter
Follow Know Your Company on Twitter
---
Sam Yagan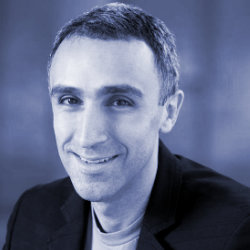 Sam Yagan is vice chairman of Match Group and co-founder of OkCupid. He's currently CEO of ShopRunner, a shopping service website for members only.
He's been named to TIME Magazine's '100 Most Influential People in the World', Fortune Magazine's 40 Under 40 and Crain's "40 Under 40"
Yagan co-founded OkCupid in 2003 and it was acquired by Match Inc. for $90 million in 2011. Yagan co-founded Excelerate Labs (now TechStars Chicago), a startup accelerator, and founded Corazon Capital, an angel fund.
He also sits on the board of several startups and advises several venture capital funds.
Follow Sam on Twitter
Follow ShopRunner on Twitter
---
Jason VandeBoom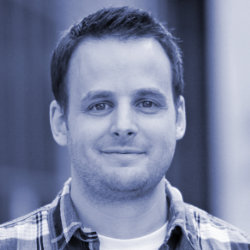 Jason is the founder and CEO of ActiveCampaign, an integrated marketing automation platform with a focus on behavioral targeting and intelligence-driven marketing & sales processes that help small businesses grow.
Jason bootstrapped the company over a period of 13 years, recently raising $20m in late 2016 to fuel growth.
The company just moved into a new office with over 50,000 square feet to help support it's growing headcount (150+) which has doubled this year alone.
Follow Jason a on Twitter
Follow ActiveCampaign on Twitter
---
Suzanne Muchin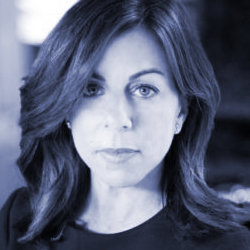 Suzanne is the co-founder and principal of
Mind + Matter Studio, a brand strategy firm.
With her long-time business partner (and Mind + Matter Studio co-founder), Rachel Bellow, Suzanne is also the host of the WGN radio show and podcast, The Big Payoff.
She was inducted into the Chicago Entrepreneur Hall of Fame in 2012.
Suzanne is also an investor in impact companies, a mentor to entrepreneurs at 1871, TechStars and Impact Engine, and an LP and advisory board member for MATH Ventures Partners.
She is a Wexner Heritage Member, and on the Board of Directors of the Chicago Children's Museum, the Chicagoland Entrepreneurial Center (1871), and Piece & Co, LLC.
Follow Suzanne on Twitter
Follow Mind + Matter Studio on Twitter
---
Troy Henikoff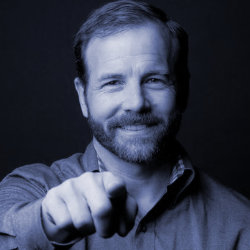 Troy Henikoff is Managing Director of MATH Venture Partners.
Troy was a Co-founder of Excelerate Labs, which became Techstars Chicago in 2013. He also helps manage the FireStarter Fund, teaches Entrepreneurship at Northwestern University's Kellogg School of Business, is on the board of the Chicago-land Entrepreneurial Center.
Prior to Techstars Chicago, Troy was the CEO of OneWed.com, President of Amacai, and co-founder and CEO of SurePayroll.com.
Troy built the technology for Jellyvision (creators of "You Don't Know Jack!"), was the President of Systemetrics, and his first company was Specialized Systems and Software.
Follow Troy on Twitter
Follow Math Venture Partners on Twitter
---
George Bousis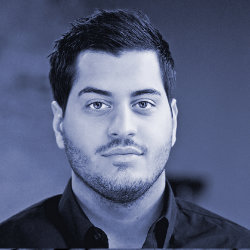 George Bousis is founder and CEO of Raise, the largest online marketplace for gift cards.
The company, started in 2013, connects consumers to buy discounted gift cards from more than 3,000 brands or sell their unwanted gift cards for cash.
Raise has saved consumers more than $125 million and has received $87.2 million venture funding.
Bousis has been listed in Forbes "30 under 30" and is a member of the Young Presidents' Organization (YPO), the Young Entrepreneur Council (YEC), and the Museum of Science and Industry's Digital Engagement Work Group.
Follow George on Twitter
Follow Raise on Twitter
---
Kevin Willer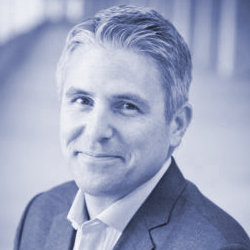 Kevin Willer is a partner at Chicago Ventures, a seed-stage venture capital fund, where he oversees all aspects of Chicago Ventures including fund management, deal sourcing and investments, and working directly with portfolio companies.
Prior to Chicago Ventures, Kevin was the president and CEO of the Chicagoland Entrepreneurial Center (CEC), which operates and programs 1871.
During this time, Kevin was also a venture partner at Pritzker Group Venture Capital, overseeing their early-stage Seed Investments.
Previously, Kevin co-founded the Google Chicago office in late 2000. Before Google, Kevin held business development positions at CMGI, an early internet incubator, and USRobotics, the pioneer in modem technology.
Follow Kevin on Twitter
Follow Chicago Ventures on Twitter
---
David Kalt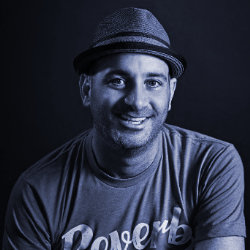 David Kalt is the founder and CEO of Reverb.com, an online marketplace for new, used, vintage and handmade guitars and gear.
He launched the site in 2013 in response to the frustration he felt while trying to buy and sell guitars online.
Reverb is the world's fastest growing community of musicians. As the premier destination for musicians to buy and sell gear online, the Reverb.com marketplace connects millions of amateur and professional musicians, collectors and musical instrument dealers of all sizes. o
Kalt is also the owner of the Chicago Music Exchange, one of the world's largest vintage guitar dealers.
Prior to launching Reverb.com, Kalt was the cofounder and CEO of online broker optionsXpress (#10 on the 2005 Inc 500 list), which went public in 2005 and was sold to Schwab in 2008 for $1 billion.
Follow David on Twitter
Follow Reverb.com on Twitter
---
Jason Fried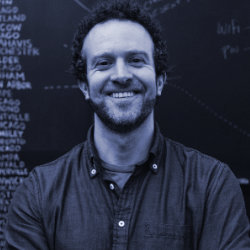 Jason is Founder & CEO at Basecamp, a software firm committed to building the best Web-based tools possible with the least number of features necessary.
He's also the Co-author of Getting Real, Remote, and NYT Bestseller REWORK
Jason also regularly contributes to Inc.
Check out the REWORK, where Basecamp's co-founders and other company owners share stories and unconventional wisdom about a better way to work and run your business.
Note: Jason is also among one of the 11+ incredible speakers joining us at Dare Mighty Things, Nov 3rd in Chicago along with Forbes, TechCrunch, NASA & more.
Follow Jason on Twitter
Follow Basecamp on Twitter
---
Kristi Ross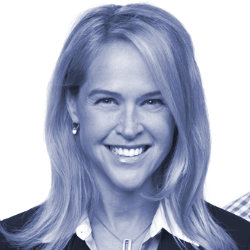 Kristi Ross is the co-CEO and President of Tastytrade the most-watched online financial network making finance fun and actionable.
Ms. Ross also co-hosts the show Bootstrapping in America, where she interviews innovative entrepreneurs.
Previously, Ms. Ross was the CFO of thinkorswim Group as a private company where she led numerous mergers, acquisitions and integration. The company sold to TD Ameritrade for $750M in 2009.
As co-CEO and President of tastytrade, Ms. Ross has been honored as the Illinois Technology Association CityLights' Prominent Tech Woman, the Moxie Awards' Woman in Tech, Entrepreneur of the Year by Ernst & Young, James Haugh Award and has been named to Innovate Finance Global Women in Fintech Powerlist, Crain's Chicago's Tech 50, the Techweek 100 list and Chicago Business Journal's Women of Influence list.
Follow Kristi on Twitter
Follow Tastytrade on Twitter
---
Jessica Zweig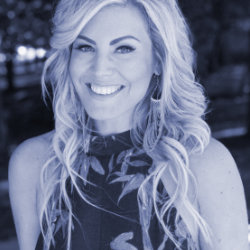 Jessica Zweig is Founder and CEO of The SimplyBe Agency, a personal branding firm based in Chicago.
The SimplyBe Agency helps thought leaders across all industries, from politics to personal growth leaders, from fashion designers to world-class chefs, from global executives to professors, manage and monetize their digital footprints with purpose and impact.
Previously, founded CheekyChicago.com, Chicago's leading lifestyle magazine for women, reaching 100,000 readers locally and worked with 100+ national brands as clients, including NIKE, BMW, MillerCoors, Heineken, Lexus, SmartWater, Google, Bloomingdales, Lululemon, Equinox, Argo Tea & more.
She's been featured in Crains, Chicago Tribune, Chicago Suntimes, Refinery 29, Tasty Trade and other media outlets, as well as being named a Top Digital Marketer to watch in 2017 by Inc.
Follow Jessica on on Twitter
Follow SimplyBe on Twitter
---
Michelle Joseph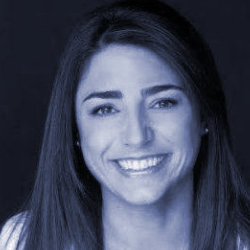 Michelle Joseph is the Founder and CEO of PeopleFoundry. She has developed a unique and successful recruitment model to identify and build talent in technology and digital organizations experiencing high-growth periods.
Prior to founding PeopleFoundry Inc, Michelle served as the Chief People Officer for a UK based eSourcing business, TradingPartners. There she aligned the management structure to business needs while guiding organizational change, process improvement, and conflict resolution globally. She partnered with the CEO on expansion plans for emerging markets, including Shanghai, Tokyo and across the United States.
Michelle is an active member in the community. She is a mentor at 1871 and at MATTER.
Follow Michelle on on Twitter
Follow PeopleFoundry on Twitter
---
Kasey Gandham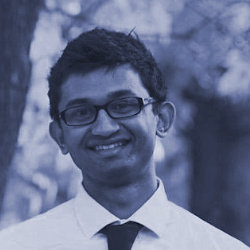 Kasey is the co-founder, President & COO of Packback, an ed-tech startup backed by Mark Cuban.
Packback is a social learning platform powered by a proprietary A.I. that college professors use to help their students fall in love with the subject matter, drive personalized learning, and most importantly, quantify and improve critical thinking skills.
They also offer college students a variety of affordable eTextbook offerings.
The company has raised over $2.5 million in funding, which includes 250,000 from Mark Cuban.
Follow Kasey Gandham on Twitter
Follow PackBack on Twitter


---
Dag Kittlaus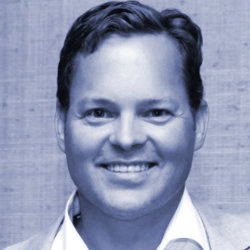 Dag Kittlaus is the co-founder and CEO Viv, with the aim to open artificial intelligence to the world and enable everyone to talk to everything. In 2016, Samsung bought the company for $214m
Prior to Viv, he founded Siri (acquired by Apple in 2010), the world's first virtual personal assistant, as an Entrepreneur-in-Residence at Stanford Research Institute in 2007.
After Apple acquired Siri in 2010 Dag was the Director of iPhone Apps at Apple running the Siri and speech recognition teams.
Follow Dag on on Twitter
---
Paul Lee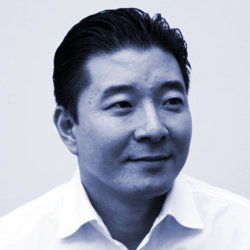 Paul Lee is a founding member and GP at Builders where he looks to work with teams leveraging technology to disrupt large, archaic industries.
Paul also serves as Founder and Chairman of Builders Studios (formerly known as 11 RONIIN).
Previously, Paul was a General Partner at Lightbank where he was a board member at Udemy, Sprout Social, Contently, Talentbin (acquired by Monster Worldwide), and BabbaCo (acquired by Barefoot Books, Inc).
Prior to his role at Lightbank, Paul was a founding Partner and Senior Vice President at the Peacock Equity Fund, a joint venture between NBC Universal and GE Ventures.
Follow Paul on on Twitter
Follow Builders on Twitter
---
Andy Crestodina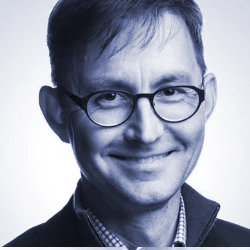 Andy has been in the web design and interactive marketing space for almost 18 years, helping thousands of people do a better job getting results online.
Together with the team at Orbit Media, Andy has put out digital marketing advice available in hundreds of practical articles, including posts on virtually all of the top marketing websites.
He's also the author of Content Chemistry, which is currently in its third edition.
He's a mentor and regular teacher at 1871, helping startups get started. Andy still maintains open office hours during which he helps any who signs up with anything they need, from strategy to Analytics, career advice to introductions.
Andy's focus is on Chicago. He's also member of the Illinois Technology Association and the Economic Club of Chicago.
Follow Andy on Twitter
Follow Orbit Media on Twitter


---
Jayna Cooke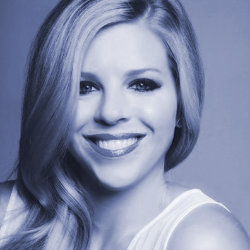 Jayna Cooke is the CEO of EVENTup, America's largest online marketplace for event spaces, with over 15,000 venues in 300 U.S. cities.
Prior to joining EVENTup, she founded Closet Angels, a non-profit that sells donated designer goods and gives the proceeds to St. Jude Children's Research Hospital.
Prior to that, she served in top business development roles Groupon and Echo Global Logistics, where set multiple sales records.
Jayna is also an investor as well as a regular contributor to Forbes.
Follow Jayna on Twitter
Follow EventUp on Twitter
---
Dare Mighty Things
Every single day, these entrepreneurs embrace the bold type of thinking it takes to Dare Mighty Things.
That's exactly type of thinking that led to Wright Brothers' first flight.
It's how NASA thought when they sent humans to the Moon.
It's also the type of thinking that led to a 2 ton rover on Mars.
That's why you need to join us this fall in Chicago at Dare Mighty Things!
About Dare Mighty Things
Hit play. You'll love this :)
How do you get people to do things they thought weren't possible?
You show them examples of those who did the 'impossible'.
That is the purpose of Dare Mighty Things...to inspire you.
Inc. called us "...one of the world's most inspiring conferences"
Join us Oct 28th in Chicago to hear 11+ inspiring stories from Astronauts, people building FLYING cars, the co-founder of Siri and so much more.
1000 Tech executives, investors, engineers, creatives & global media from 35+ cities - they'll all be here.
Where will you be?
---
Join Us At Dare Mighty Things
Don't miss out - register today .

Register Now
---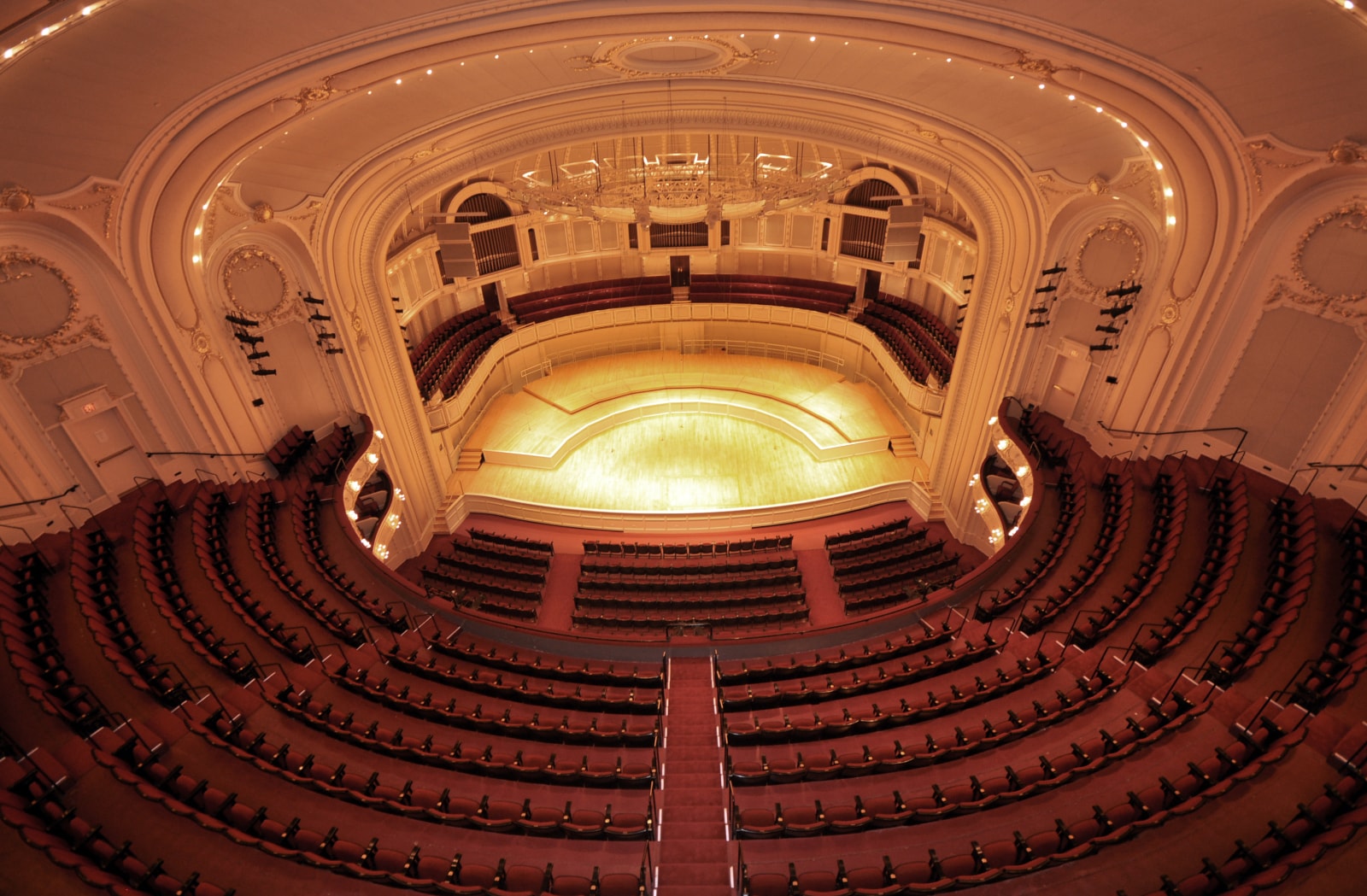 The Symphony Center - our incredible venue
---
Join Us At Dare Mighty Things
Be the first to get news & updates about our world class conference
---