 People Dare Mighty Things
"My trajectory has definitely been changed by coming to this conference..."

Ben Kitrell, 5x Attendee
Watch the video
One of
"8 Top Tech Conferences You Can't Miss"

~ Inc.
Sign up & get the latest news & speaker updates

What Is Dare Mighty Things?
It's the type of thinking that led to
The Wright Brothers' First Flight
Sending humans to the Moon
Landing a 2 ton rover On Mars
It's how we all should think, every single day.
Our purpose is to show you that anything is possible.
Join 1000+ tech executives, entrepreneurs, developers, creatives & media on November 3rd in Chicago to hear inspiring stories from 11+ influential innovators.
We're going to take your mind on a journey......one you'll never forget.
Watch the video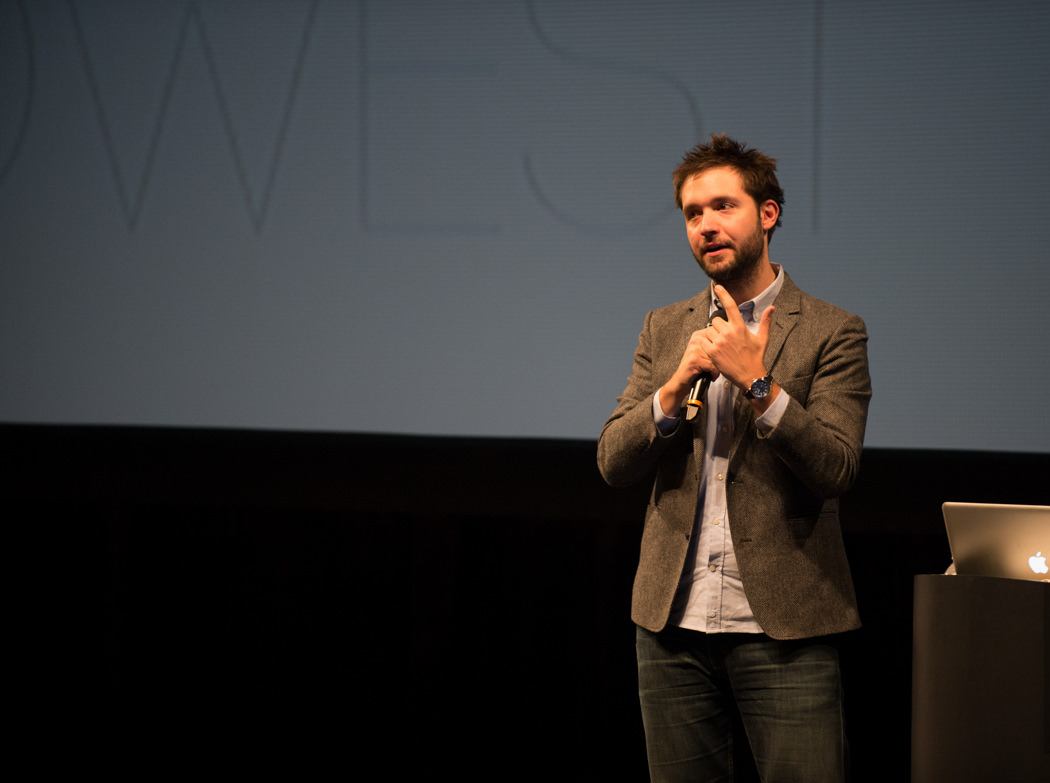 "I've been fortunate enough to speak all over the world, but...
what I found was something really special"
Alexis Ohanian
Reddit Co-Founder
Companies Who Attend
A few of the companies who have attended our conferences.
World Class Speakers
Hear from 11+ inspiring speakers. Stay tuned...
Alex Knapp
Forbes Editor
Jason Fried
Founder/CEO, Basecamp.
NYT Bestselling Author, REWORK
Fitz Tepper
TechCrunch
Andy Grignon
Built The iPhone For Steve Jobs
Jordan Evans
NASA Mars 2020 Mission
Melonee Wise
Robotics Pioneer
CEO, Fetch Robotics
Victor Luo
AR/VR Innovator
NASA
Devaki Raj
Artificial Intelligence Innovator
Co-Founder & CEO, CrowdAI
John Underkoffler
Created UI for Spielberg's 'Minority Report'
Co-Founder & CEO, Oblong
Dr. Renee Wegrzyn
Leading CRISPR 'Safe Genes' Program at DARPA
Vern Brownell
Quantum Computing Pioneer
CEO, D-Wave
Josh Krall
Reinventing supersonic travel
CTO & Co-Founder, Boom Supersonic
Our venue: the world class Auditorium Theatre
Registration
Do you want to bring your team?

Contact Us for group pricing
"My trajectory has definitely been changed by coming to this conference in a positive way", says 5x attendee Ben Kittrell.
Why People Love Dare Mighty Things
Register Now
Until prices increase
Sign up & get the latest news & speaker updates

Thanks To Our Sponsors
Do you want to position your brand at our world class conference? Get in touch
Nov 3rd
Conference
Auditorium Theatre
50 E Congress Pkwy, Chicago, IL 60605 | Map
9:05AM - 9:30AM
The Future Of Quantum Computing
Vern Brownell, D-Wave CEO
9:35AM - 10:00AM
The Future Of Supersonic Travel
Josh Krall, CTO Boom Supersonic
10:05AM - 10:30AM
The Future of DNA Editing
Dr Renee Wegrzyn - DARPA Program Manager
10:35AM - 11:00AM
The Future of Augmented Reality & Virtual Reality
Vic Luo - NASA VR/AR Lead
11:00AM - 11:15AM
Break #1
11:20AM - 11:45AM
The future of Mobile
Andy Grignon - built the first iPhone for Steve Jobs
11:50 - 12:20PM
Mars 2020: The future of Mars exploration
Jordan Evans, Engineering Director - NASA

1:20 - 1:55PM
Fireside Chat: The Future of Artificial Intelligence
Alex Knapp - Forbes Science Editor
Devaki Raj - Crowd AI Founder & CEO

2:00 - 2:30PM
The Future Of Robotics
Melonee Wise - CEO Fetch Robotics
2:35 - 3:00PM
The Future of UI & Gesture interfaces
John Underkoffler - CEO Oblong & science advisor for Steven Spielberg
3:20PM - 4:05PM
Fireside Chat
Fitz Tepper - TechCrunch
Jason Fried - Basecamp CEO

After Party
Hosted by WeWork
Grant Park Location
332 S Michigan Ave, Chicago, IL 60604 | Map
4:20PM-7:00PM
Nov 2nd
Opening Happy Hour
Hosted by WeWork
Kinzie Location
20 W Kinzie St, Chicago, IL 60654 | Map
5:30PM-7:30PM
Pick up your badge & connect with the forward thinking
attendees of Dare Mighty Things!
Join us
Nov 3rd // Chicago
Sign up & get the latest news & speaker updates